India's states must drive its growth: Anand Mahindra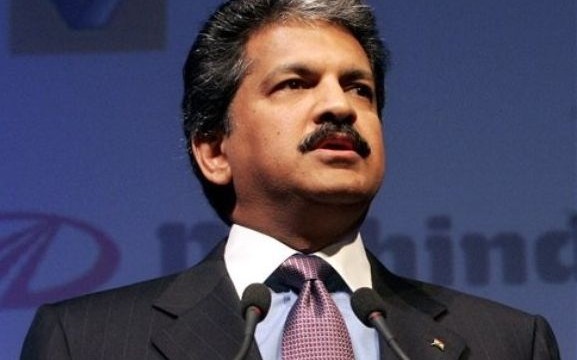 India's states must drive its growth: Anand Mahindra
By Saroj Mohanty
New Delhi – India can create its own unique model of growth and the country's federal system holds the key to unlocking the potential, believes Anand Mahindra, chairman and man! aging director of global conglomerate Mahindra & Mahindra.
The heady optimism about the India growth story following the high economic performance of the early 2000s has over the years given way to disappointment amongst many inside and outside the country. There is mounting frustration about the country's growth, which almost reached double digits and is now expected to hover around five percent this year.
But Mahindra says India is where the future will be made and the world has a stake in India's success. Much of the developing world faces the same challenges India does. The solutions developed here will have worldwide relevance.
And India cannot afford to emulate China. "If we continue to judge India's progress by China's, using metrics like FDI and GDP growth, or statistics like the kilometres of highway and millions of apartments built, we will continue to be branded a laggard. India's messy coalition governments are not suddenly about to ! become as efficient and decisive as China's technocrat-led politburo. N! or should that be the goal," Mahindra wrote in an article "Toward a uniquely Indian growth model".
"In authoritarian, tightly controlled China, the costs of that headlong economic expansion are obvious. Unbreathable air and undrinkable milk, slick-palmed officials and oppressive factory bosses provoke tens of thousands of protests each year. In a society as diverse as India's — riven by religious, community, and caste divides — those kinds of tensions can easily erupt in violence and disorder. Already the battle between haves and have-nots is driving a powerful rural insurgency across nearly a third of the country."
For India's economy to expand as rapidly and yet more sustainably than China's, "we need to make our differences into virtues rather than vulnerabilities," says Mahindra in the essay, which is part of a book, Reimagining India: Unlocking the Potential of Asia's Next Superpower, published by global consulting McKinsey.
Calling for a change ! in mindset, he says the best way to propel the economy may be to encourage different parts of the country to go their own way. If India is to develop its own path to sustainable prosperity, the states "must compete, not march in lockstep."
"There's no sense in pretending that 'India' is a single investment destination or even a coherent, unified economic entity. India's 28 states and seven territories are as different from one another – as varied in language, food, culture, and level of development – as the nations of Europe. In some ways, Gujarat has more in common with Germany than with Bihar.
"Companies understand this. When they make decisions about where to locate factories or R&D hubs, they're looking at the tax policies, physical and legal infrastructure, or labour costs in the particular state they're considering — not at some mythical 'India' visible only at Davos.
"We should be celebrating and encouraging these differences."
Also, in I! ndia, success can inspire competition and push laggards to reform — as! Bihar, say, has begun to. Though it started from a very low base, the Bihar government's focus on improving basic governance by providing security and enforcing the rule of law has made a remarkable difference.
All Indian states will have to improve their infrastructure and climate for doing business if they want to contend for major projects. In this way, investment will drive innovation and changes to the system much more efficiently than any edict from Delhi could. Tata Motors' decision to shift its Nano project from West Bengal to Gujarat illustrates the point.
"We should encourage a similar competition between cities as well as states." Forced to compete for talent and for business, cities will have to experiment and innovate.
The government, too, should foster and support such experimentation as a matter of urban policy. It needs to find a way to distribute growth — to create new urban hubs all over the country that can attract talent and money.!
India's biggest long-term challenge, like China's, is urbanisation and the flow of millions to the cities. Even if the government had the power to bulldoze neighbourhoods and erect forests of skyscrapers, as some seem to wish, it would struggle to surmount the challenges currently facing big cities like Mumbai and Bangalore. At double or triple the population, those mega cities would become ungovernable.
"We need to break these problems into manageable pieces, developing hundreds, even thousands of smaller cities around the country where the problems of water, transit, power, and governance can be negotiated at the local level.
"India's sprawling subcontinent can never become a plus-size Singapore. But perhaps we can weave together an urban web that is the equivalent of a thousand Singapores."
And technology will help in this. Given how much India has benefited from the way fibre-optic cables have already shrunk the world, it should be quick to ! see the opportunities in shrinking the subcontinent, too.
"With ! widespread 4G connectivity, many businesses will be able to operate from anywhere. That will create an advantage for locations emphasizing efficiency and livability. Workers will be able to perform their tasks closer to home, if not actually at home, thus relieving pressure on India's roads and bridges. Even manufacturing can be distributed, once technologies like 3-D printing become more widespread."
Indeed, once every home can become a manufacturing hub, the kind of small enterprises that have been the backbone of the traditional Indian economy could find ways to thrive in the modern world.
"India's new cities will be its afterburners, the catalysts sparking new bursts of growth. The innovations developed in each scattered enclave will be emulated and improved upon elsewhere, and thus give rise to innovation.
"Rather than directing where capital should go, or funding white-elephant infrastructure projects, the central government should set the rules o! f the game and then step back."
Don't miss the stories
followIndiaVision India News & Information
and let's be smart!