Infosys creates smaller top management team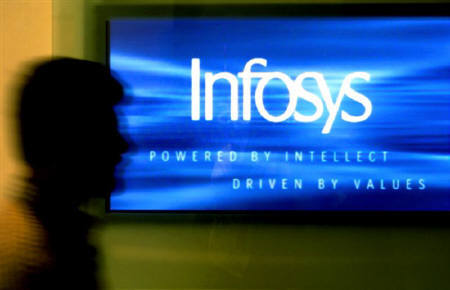 BANGALORE: Infosys has a new executive management team of nine people, replacing its earlier 27-member executive council (EC). The company had previously said that the EC would be dissolved effective April 1.
The team includes N R Narayana Murthy, co-founder and executive chairman, Kris Gopalakrishnan, co-founder and executive vice chairman, S D Shibulal, co-founder, CEO and MD, Srinath Batni, member of the board, U B Pravin Rao, president, B G Srinivas, president, Rajiv Bansal, CFO, Parvatheesam K, chief risk officer and company secretary, and Srikantan Moorthy, senior VP and group head of human resource development.
In a regulatory filing to the US Securities and Exchange Commission (SEC) on Friday, Infosys said, "As reported previously by the company, executive council of the company will be dissolved effective April 1, 2014. Pursuant to this, effective April 1, 2014, the company will have nine executive officers."
Industry experts said smaller management teams are more agile, enabling faster decision-making. "The management layer would be faster, quicker and nimble in their collective decision-making. The earlier executive council was aspirational for the new cohorts, but the sheer size would have led to more debates, reducing the agility of decision-making. Any management team with 6-15 members is effective in their decision-making," said Harish H V, partner in management consulting firm Grant Thornton.
In October last year, Infosys had inducted 12 new faces to the EC, taking the total tally to 30. Among these were Dheeshjith V G, head of Asia Pacific, Middle East and Africa, Ronald Hafner, CEO of Infosys Lodestone, Eric Paternoster, CEO of Infosys Public Services, and Ganesh Gopalakrishnan, senior VP – information systems. As EC members, they were entitled to an allowance of $150,000 per annum.
In January, when the company announced the disbanding of the EC and the creation of a dual president structure, a company spokesperson had said that each president would decide the kind of governance structure he would like. These governance structures have not been announced yet, but it's likely that many of the erstwhile EC members who have not been accommodated in the new executive team, will find themselves in the leadership teams that are expected to be established by the presidents B G Srinivas and U B Pravin Rao. Between them, the two presidents manage most of the business portfolios.
Don't miss the stories
followIndiaVision India News & Information
and let's be smart!