Interest rates to soften by year end: bank of baroda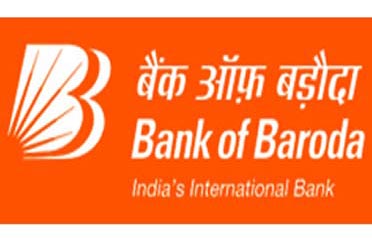 Public sector lender  Bank of Baroda  is not looking to cut deposit rates anytime soon. After India's largest public sector lender  State Bank of India  cut deposit rates on Tuesday, there are expectations that others may follow suit. In an interview to CNBC-TV18, Ranjan Dhawan, ED, Bank of Baroda (BoB) said that there is no knee-jerk reaction to SBI's rate cut because the bank had already cut its bulk deposit rates substantially in the last one year. But clearly rates are headed down in the system and one can expect softening of interest rates by the end of the year, he added. Further, Dhawan said credit growth for the banking industry is likely to be at 11-11.5 percent and for BoB hopes to clocks nearly one percent more. Below is the transcript of Ranjan Dhawan's interview with CNBC-TV18's Anuj Singhal and Ekta Batra Ekta: First your preliminary reaction to State Bank of India (SBI) cutting rates on deposits for the tenure of one-three years by 25 bps and will Bank of Baroda (BoB) follow suit? A: The main reason why it appears to be that SBI has cut deposit rates is that credit offtake for the last several months has been very weak and on the back of this, we don't require that volume of deposits. Therefore, probably this is the reason that SBI has cut deposit rates. As far as BoB is concerned, our bulk deposit rates for deposits above Rs 1 crore were already at 8.75. That is number one. Secondly, we have stopped taking bulk deposits a long time back. We were not offering any substantial increases in deposit rates for bulk deposits. We had substantially cut down our bulk deposits over the last one year. Therefore, at the moment, we are quite comfortable with our deposit rates. We are not having any knee-jerk reaction to SBI's action. We will wait and watch for a few more days and see what is the market reaction to it and the asset-liability committee (ALCO) will decide accordingly perhaps in 10-15 days time. Anuj: Do you get a sense that rates are headed further down in the system from this point on? A: I would expect so and the reason I would expect so is that with the revival of a monsoon, I think that inflation should gradually come under control towards the end of the year and a revival in the monsoon at a late period also indicates to me that perhaps the rabi crop should be better. If that is so, I do see at the end of the year, inflation coming down. If inflation comes down towards the end of the year, rates should also definitely comes down. But we would not like to have an immediate reaction to the SBI Act. Also, we see that credit pick up will also take some time to come in. There is no doubt that there is momentum, there is movement in the market particularly we have information that foreign players are planning to put money into ventures into India. So we do feel that investment will pick up, it will not happen anytime very soon but in the long run it should pick up. Therefore, there is an expectation that interest rate should soften towards the end of the year. Ekta: Can you give us some statistics in terms of credit offtake for BoB itself as well as what you are assuming for the industry? A: The industry is pretty clear – 10.9 the Reserve Bank of India (RBI) has come out at the year-on-year (Y-o-Y) growth is 10.9. I would assume that 11-12 percent is what the industry will grow come September 30. I imagine that BoB would be in that region also maybe a percentage of a point or two more but normally the guidance that we give the industry is that we are up 1-2 percent above the industry level but in general, we see that credit growth is quite muted. Ekta: 13-14 percent would be credit growth that you would assume only till September or which would be the end of the quarter or would you assume that or extrapolated for FY15 as well? A: No, I am not saying that we would be 13-14 percent. I said that we would be 1-2 percent perhaps a percentage point or two above the industry level. I assume that the industry level will be somewhere about 11-11.5 percent. So we would be a percentage point or two above that. Going forward, I do feel that the government has cleared 170 stalled projects. I do expect if projects starts coming onstream, a lot of power is available from these new projects. So in the last quarter of the financial year, I do expect a pick up. Bank of Baroda stock price On September 16, 2014, at 15:32 hrs Bank Of Baroda was quoting at Rs 927.00, down Rs 23.3, or 2.45 percent. The 52-week high of the share was Rs 1009.00 and the 52-week low was Rs 484.00. The company's trailing 12-month (TTM) EPS was at Rs 109.94 per share as per the quarter ended June 2014. The stock's price-to-earnings (P/E) ratio was 8.43. The latest book value of the company is Rs 835.56 per share. At current value, the price-to-book value of the company is 1.11.

Don't miss the stories
followIndiaVision News & Information
and let's be smart!