Jan Dhan or hawala dhan? Modi should heed RBI's warnings on his pet scheme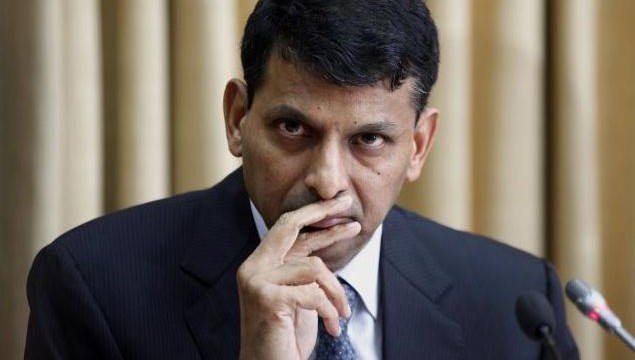 RBI warns of rising tide of NPAs
Several crores of bank accounts across the country that opened within days under Prime Minister Narendra Modi's flagship financial inclusion programme Jan Dhan Yojana could act as vehicles for hawala operators and money launderers to transfer black money in and out of the country, the Reserve Bank of India (RBI) has cautioned.
Speaking at a CII seminar in Kolkata on Friday, RBI Executive Director P Vijaya Bhaskar said bank accounts opened without a single KYC (know your customer) document offers a platform for smurfing, wherein hawala operators would spilt a whole amount into several small units using several bank accounts and send money overseas or back to India.
The central bank's concern makes sense in a country that has been desperately fighting to bring back black money stashed in tax havens abroad, with little success so far. Experts have maintained all along that the fight against black money must begin at home but there remains no estimate for unaccounted cash circulating in the domestic market.
That's because the practice of exchanging black money and transferring it across the border through illegal means are still prevalent in India. For hawala operators, the availability of tens of thousands of bank accounts opened with slack KYC norm enforcement, is like a bonanza, as they don't need to bury money in secret pockets and transfer it through airports. The Jan Dhan accounts will work for them.
Under the Jan Dhan Yojana, launched on 28 August by Modi, banks will open zero balance accounts with benefits like a debit card, Rs 1 lakh accident insurance, Rs 5,000 overdraft facility and Rs 30,000 life insurance cover for the account holder. Modi has set a target of opening 7.5 crore such accounts by 26 January and banks have opened over 3 crore such accounts already.
In their hurry to fulfil the targets given to them, banks are accepting any document such as electricity bills, PAN card, driving licence, Aadhaar card, birth certificate or any other document that is presented.
Due to this, bankers see a high risk of duplication of accounts and the possibility of the same person opening multiple accounts presenting different documents. Even a scenario in which the same person opens four different bank accounts and avails of the insurance and overdraft facilities from all banks cannot be fully ruled out and has already been highlighted by the central bank.
Banks should have a single information sharing system (like Aadhaar) through which such potential misuse can be stopped, Vijaya Bhaskar said. In the run up to the launch of the Jan Dhan Yojana, senior bankers, including the chairperson of country's largest bank State Bank of India, Arundhati Bhattacharya, had demanded that a single, common KYC document be made mandatory to avoid fake accounts.
But in the hurry to make the programme a huge success in minimum time, the government didn't listen to the bankers' request and went ahead with the implementation, giving targets to individual state-run banks. India's banking system is already fighting the rot within, given about 14 per cent of the total loans given by banks is under the stressed category.
The consequence of the present implementation of the scheme is that there is a possibility of crores of fake accounts, opened in the last 10 or 15 days and floating around in the banking system, facilitating illegal payments and money transfer since it will not trigger an alarm like when a substantial amount of funds pass through a single bank account.
The possibility that hawala operators making full use of Jan Dhan Yojana to get convenient access to "financial inclusion" for their illegal activities cannot be ruled out and the central bank has raised the question at the right time. Let's hope the Modi government listens.
Don't miss the stories
followIndiaVision News & Information
and let's be smart!