Oil prices rise after Saudi King's death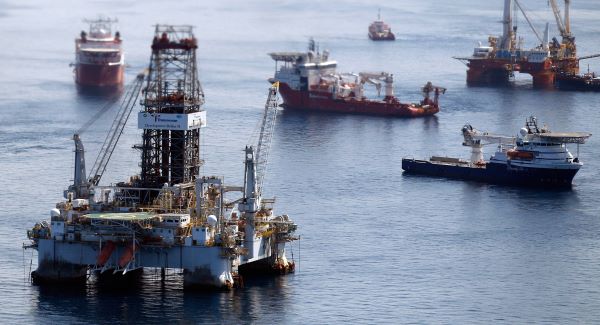 Oil prices rose on the news of the death of Saudi Arabia's King Abdullah Thursday, but the king's death is not expected to change the course of oil prices over the next several months.
The price of U.S. crude was up 88 cents, or 1.9 percent, to $47.19 a barrel in after-hours trading. Brent crude, an international benchmark, was up 2.1 percent to $49.58 a barrel.
"Commodity markets might have a knee-jerk reaction but it will soon settle down," said Larry Goldstein, a veteran oil adviser at the Energy Policy Research Foundation.
Oil prices have plummeted nearly 60 percent since June. Global supplies have soared, thanks mostly to a boom in U.S. oil production, at a time when growth in global demand for crude has slowed.
Saudi Arabia occupies a unique position in world oil markets because it is one of the world's biggest producers, it has the strongest voice within OPEC as its largest exporter, and it is the only oil producer that has the ability to significantly increase or decrease output in response to changing market conditions.
So far, despite a big drop in oil revenue, Saudi Arabia has declined to cut production on its own or back a cut by OPEC in an effort to reverse the price decline. The country produced 9.6 million barrels a day in January, according to Platts, the energy information division of McGraw Hill. That's enough to satisfy 11 percent of global demand.
The question now is whether Abdullah's successor, his 79-year-old half-brother Prince Salman, will change the kingdom's oil policy.
That's unlikely in the near-term, analysts say. Saudi oil minister Ali Al-Naimi has expressed a desire to retire, but he is expected to stay on at least through OPEC's next scheduled meeting, in June.
"Naimi is a market—calming voice, and very well—respected," said Frank Verrastro of the Center for Strategic and International Studies. "Naimi will likely stay on during this period of uncertainty."
Salman's son is the country's deputy oil minister, but Verrastro says it's unlikely he will replace Naimi because Saudi Arabia does not have a history of naming members of the royal family to that position.
Goldstein expects that, if anything, the king's death could delay any decision by Saudi Arabia on whether to cut production or back an OPEC cut. That would help keep oil prices low.
"Continuity and stability is what they will be looking for," he says.
Don't miss the stories
followIndiaVision India News & Information
and let's be smart!