Is online shopping in India better than physical stores? Here is the lowdown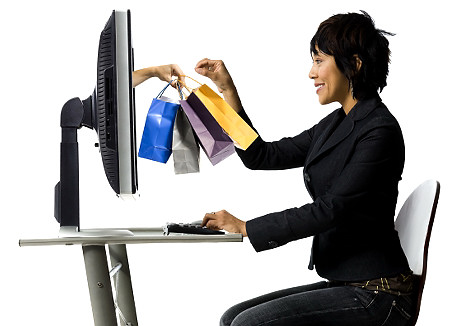 Over the course of this festive season, ecommerce retailers like Flipkart, Amazon and others have issued huge discounts on their wares, beating the sales usually offered by brick-and-mortar stores. But how safe is it to buy online and what are the risks involved? We decided to tackle some of questions asked frequently by people around us:
When I buy from a store, I feel assured because I'm getting genuine products, no fake stuff. How do I know that online stores sell genuine goods?
If you buy a Samsung smartphone from Croma and you buy a Samsung smartphone from Flipkart, it's the same smartphone. It's not that Croma makes the smartphone they sell, and Flipkart makes their own smartphone to sell, and both of them slap a Samsung name on top. Samsung is supplying their phones to these sellers. Flipkart and Croma are the same middleman in the relationship of you buying something from Samsung. In short, there is no difference in what the stores sell, so you will get the same genuine products.
How safe is it to buy online? What if I buy something and the product never ships? Or if the wrong product is delivered? How do I return the product or get my money back?
This is the biggest deterrent to buying online. You don't get to hold the product, so you aren't assured that what you see is what you'll get. And that's a fair concern, wrong products have been shipped in the past, and in some cases, some buyers have got junk. But at least with the big retailers like Amazon and Flipkart, such matters are resolved relatively easily. They offer money-back guarantees on most products within the first few days, including a doorstep pickup; and for major disputes, there are agencies set up to inspect the product delivered to you.
That said, we would strongly advise sticking to these reputed sellers and not spending money at smaller online retailers. Yes, they might be safe, but it's a bigger risk.
Is my personal data like bank details or credit cards safe? I'm worried hackers will steal my information, how do I stop that?
Again, with the bigger online retailers, you don't need to worry. They have enough checks and balances in place to ensure your details are safe. But if you are still concerned about theft, you can opt for Cash On Delivery, available for most products.
So will I always get the best deals on online stores?
No, and especially not if you are good at that most Indian of qualities: bargaining. Brick-and-mortar stores have salespersons and managers whose job is to ensure the sale happens; there's no one pushing for that sale online. And you can use that to your advantage. While you will almost always get the best price online, sometimes, that price difference is so small that brick-and-mortar retailers will match it. Plus, if you're continued…
Don't miss the stories
followIndiaVision News & Information
and let's be smart!