Policy consistency is critical for investors: PwC chairman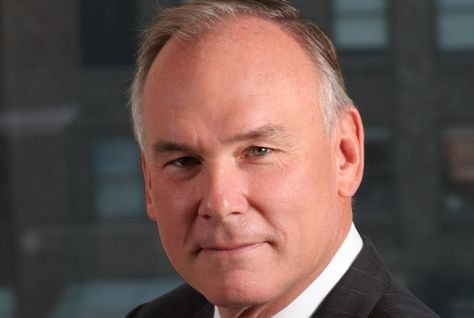 PricewaterhouseCoopers (PwC) International chairman Dennis Nally is in India to release a report that suggests that the country has the potential to grow at 9% annually and become a $10-trillion economy by 2034 from under $2 trillion currently. He spoke to TOI about the steps that the government should initiate and the global dialogue on getting companies to pay taxes, something that several of them have avoided in the past. Excerpts.
Several CEOs are upbeat on the Indian economy. Do you also share the optimism?
Absolutely. The Modi government is taking fresh steps in terms of policies, such as FDI, and some of the things they have done are very positive. It is early days but this country has tremendous potential, vis-a-vis other developing countries. Is India looking more attractive or is it due to the relative weakness in other countries such as China, Brazil and Russia?
Clearly, when you look at traditional BRIC economies, they are all moving in different directions but at the end of the day, India has a lot of strong attributes – demographics, education system and language – that some of the other developing countries do not possess. So, the real challenge is how do you unleash that and that's the change in dynamics that is being experienced in the past several months. There is a pro-business, pro-investment government in place here to tap the real potential that exists here.
What steps would you like to see?
How do you make India much more business friendly in terms of regulations and rule of law, ease of doing business and consistency is critical. International investors are looking for a framework that they understand, that they can apply and that they can be consistently adhere to. The more the government moves in that direction, it will be positive for the long term.
Predictability of policies, especially on the tax side, was cited as a big worry for investing in India. Has enough been done so far?
Without a question more needs to be done. When you are looking at investment opportunities, you are looking at the risk-reward. There are a lot of choices out there. As an investor you are looking at an environment that is going to encourage the right type of mindset to encourage investment for the long term. The regulatory issues, how India compares with the others, rule of law and taxes are all important part of the decisions to invest. The standard has to be to move to the best practices from around the world. This is not going to happen in two-three years, it will take longer.
What are three-four things the government should do?
Financial services are very big to drive the economy. Good progress has been made in some respects with the insurance sector, but more needs to be done. Then, there is health, education, infrastructure, technology and a renewed commitment to R&D.
There is a lot of discussion around base erosion and profit shifting (BEPS) to tax multinationals. Are you seeing companies getting nervous and changing strategy?
It is one of the biggest challenges out there. In many countries, the tax system is outdated. They were meant for the traditional economy. The issue of fairness of taxes is very important part of the discussion that corporates have at the back of their minds.
What the concerns on the principles that have been suggested by OECD?
The concept is very easy to grasp but when you look at the specifics then you think how will they be enforced. There has to be the development of that high level principle but also the details on what people can do to implement it. It is up to each country to take that implement them in their own system.
Have some companies been had it too good all these years by not paying taxes anywhere in the world?
Governments put in tax systems to drive their economy. When one country puts in its tax system to incentivize investment and job creation, it is clearly designed to deliver an economic result in that country. In order to get the type of reform that people are talking about, you will have to reset all these things.
Don't miss the stories
followIndiaVision India News & Information
and let's be smart!