Raghuram Rajan treads the tried and tested path : RBI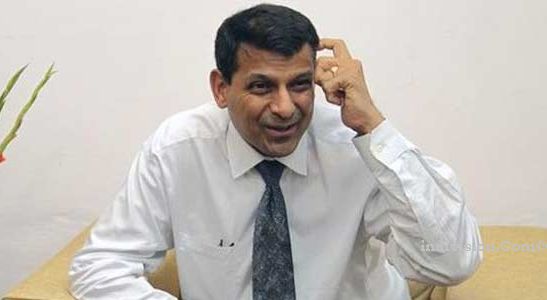 Raghuram Rajan treads the tried and tested path : RBI
The Reserve Bank of India's move on Tuesday to hike key repo rate by 25 bps and address inflation over growth apparently shows the shaky wicket on which the country's economy is standing today. Thanks to the mess created by the Congress-led coalition government and the series of scams under its governance, growth has come to a near standstill.
As rightly pointed out by RBI governor Raghuram Rajan, "trade-off between inflation and growth is a false trade-off in the long run." And that is what  finance minister P Chidambaram has been propagating for a while.
It is more than obvious that interest rates and inflation will drill bigger holes in your pockets at least for the next one year.
As soon as the RBI policy was announced, the 10-year government bond yields rose from 8.70% to 8.78% and closed at 8.75%.
This is an indication of the RBI move across rates of maturities in the days to come. Interestingly, banks have not much room here to park surplus funds in such liquid bonds as supply of bonds has shrunk. This implies, yields could ease from the current levels as prices would soar due to scarcity of such liquid bonds. Banks would then look forward for new issuances of new government bonds which will not be the case till the new fiscal begins.
Loan rates to go high
RBI raised interest rates — repo is up from 7.75% to 8% and MSF from 8.75% to 9% — to dampen inflation. However, it said if retail inflation eases from 10% as projected, it does not foresee further near-term monetary policy tightening.
The RBI, despite a series of hikes in repo rate initiated since 2010, when the rate was 4.75%, has not been able to rein in inflation for several reasons, the most prominent being political interference. Raghuram Rajan has hiked repo rates by 75 bps to now 8% in the four policies he introduced since taking charge from outgoing governor D Subbarao in September 2013.
All are pointers that RBI never quite got the freedom to do much in taming inflation rates and reduce demand for goods and services.
At the Indian Bank's Association meeting held immediately after the RBI announced a 25 bps hike in repo to 8%– the rate at which banks borrow from the central bank against government bonds – most members said they would prefer to monitor the cost of funds before deciding a rate hike in lending.
Arundhati Bhattacharya, the first lady chairperson of the country's largest government bank, State Bank of India, said her bank was sitting on huge cash as credit growth was slow. "It is expected that credit growth would pick up during the last quarter of this year, as it does usually. Hence, we would prefer to wait for a while before taking a call on hiking our rates," she said. But not all banks are of  the same view. Cost of funds are likely to rise as banks will have to borrow from depositors at attractive rates. The cost would obviously be passed on to existing borrowers, including those locked up in long term loans like home loans and mortgages.
The RBI will now review the policy two months down the line, which means around the time when general elections take place. Typically, that's the time when ruling governments open up their warehouses and release food grains to the masses. And this time, there is enough food stock to swing vote banks. The other fallout of this move is a tapering food inflation and this could perhaps translate into either a momentary pause in rate hikes or easing – either one would be momentary. The country has in the past mismanaged even food surpluses, hence inflation. The Urjit Patel Committee recommendation has indicated a 'glide path' for disinflation and has set below 8% consumer price index target for January 2015 and 6% for January 2016. The RBI appears to be heading in the right direction here. But rates aren't looking easy for the moment. It could, but not before steeper rates slows down demand.
Don't miss the stories
followIndiaVision India News & Information
and let's be smart!