Why no rate hike, The Reserve Bank of India asks banks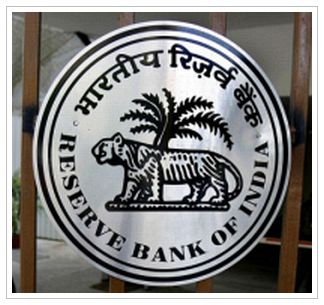 RBI buying dollars in spot market & selling it in forward market to stabilise rupee
Mumbai – The Reserve Bank of India has asked banks why they have not raised interest rates despite the central bank hiking policy rates twice since September 2013. The central bank has also expressed concerns over the increase in bank loans to commercial real estate, which is considered a "sensitive" sector susceptible to high price fluctuations.
Explaining pricing of loans and deposits, banks said supply of funds has improved and that RBI's rate hike has not had a significant impact on their cost of funds. The improvement in liquidity is reflected in the low rates in the inter-bank money market where overnight rates fell to 7.25%. Banks have also brought down their borrowing from RBI. The central bank had raised its repo rate-the rate at which it lends overnight funds to banks – on two occasions. The first time was on September 20 when it raised rates by 25 basis points and more recently on October 29 when it hiked by yet another 25 bps.
The central bank's query gains significance in view of its governor Raghuram Rajan's statement on November 15 that inflation arises out of demand exceeding supply and ultimately both need to be brought into balance. The governor had also said that central bankers worldwide realize that interest rate is a blunt instrument but occasionally it had to be used. With growth coming in higher than expected bankers are seeing a greater possibility of RBI raising rates in its mid-quarter review this month. Although two large lenders, SBI and HDFC Bank, had increased their base rates by 20 basis points to 10% this month, the increase has not been commensurate with the two consecutive repo rate hikes by RBI.
The interaction between RBI and banks on rates took place on Friday during the central bank's traditional post policy meet with bankers to gather the impact of its policy measures. Deputy governor Anand Sinha is understood to have asked banks the impact of the policy measures on their lending. The meeting was attended by chiefs of large banks, including State Bank of India, Bank of India, Bank of Baroda, Punjab National Bank and Standard Chartered Bank.
Later in the day, RBI extended the freedom to banks to set interest rates on non-resident rupee deposits and foreign currency deposits up to January 31. The relaxation, which was introduced as part of measures to encourage dollar flows, was scheduled to end on Nov. 30, according to the original circular in August.
On Friday, RBI also released data that showed that loans for the commercial real estate segment grew 21% year-on-year to Rs 1,43,700 crore as on October 18, 2013. Although this is less than 3% of total bank credit, it is a concern for the regulator as loans to real estate forms part of lending to sensitive sectors. For the same period loans for consumer durables and vehicles grew the fastest by 32% and 22% respectively.
Some bankers said that loans to real estate may have increased because of RBI's ban on the 80:20 scheme where builders raised construction finance by getting investors to obtain upfront home loans even before construction. The builder would then pay EMIs on behalf of the buyer. This scheme was banned by RBI in September.
Don't miss the stories
followIndiaVision India News & Information
and let's be smart!