Re-auction 218 coal blocks, try to save 46: Centre to SC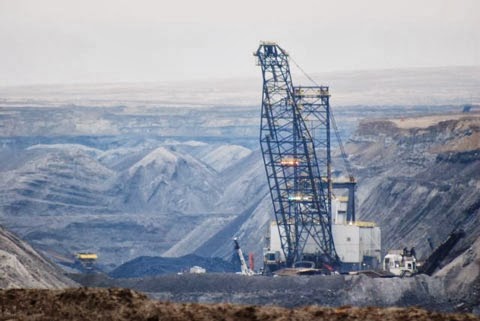 The government on Monday urged the Supreme Court to spare 46 coal blocks — 40 functional ones and six which are ready to start operations — out of the 218 declared illegal in a judgment on August 25. However, the court asked whether it would not be better if the government started again on a "clean slate".
A three-judge Bench led by Chief Justice of India R.M. Lodha, had in a August 25 judgment declared 218 allocations, made from 1993 to 2011, illegal and arbitrary.
During Monday's hearing discussing the impact of the judgment, Attorney-General Mukul Rohatgi submitted that out of 218 allocations, 80 were already de-allocated prior to the verdict. Of the remaining 138, 40 are operational with clear licences, while six others are ready to start operations, he said.
Mr. Rohatgi urged the court to let these 46 blocks function as the country's power plants were running dry. He further suggested that they be directed to make good the loss of Rs. 295 for every tonne of coal extracted as per a Comptroller and Auditor General report on the coal scam.
Mr. Rohatgi further informed the court that the government did not agree with its suggestion to appoint a committee headed by a retired Supreme Court judge to study the consequences of declaring coal block allocations illegal.
The court directed the government to file an affidavit with its suggestions.
He said there was a need for saving 40 coal blocks from "guillotine of cancellation" as uncertainty of coal availability would affect the plants, when the country is facing acute shortage of power supply.
"The allocations have been found to be altogether illegal. Therefore it (centre) wants to start from a clean slate," the bench observed.
The apex court's hearing revolved around the assumptions and submissions by PIL petitioners – NGO, Common Cause, through advocate Prashant Bhushan, and lawyer Manohar Lal Sharma – that since there was no transparency in the allocation of coal blocks from 1993 to 2010 and have been held as illegal, that natural outcome would be the cancellation of all 218 coal blocks allocation.
The apex court posted the matter for next hearing on September 9 by asking Centre, the three Associations – Coal Producers Association, Sponge Iron Manufacturers Association and Independent Power Producers Association of India – and petitioners to file their affidavits.
The apex court had on August 25 held that all coal blocks allocated during the last 17 years since 1993 by various regimes at the Centre were done illegally and arbitrarily, bringing uncertainty to the fate of 218 block allocations and consequential investments to the tune of around Rs 2 lakh crore.
The apex court, which used almost all terms to condemn the procedures adopted by 36 screening committee meetings since 1993, however, stopped short of cancelling them saying "what should be the consequences, is the issue which remains to be tackled."
The court, which examined the allocation of 218 blocks in pre-auction era till 2010, had held that they were done in an illegal manner by an "ad-hoc and casual" approach "without application of mind" and "Common good and public interest have, thus, suffered heavily" due to lack of fair and transparent procedure resulting in "unfair distribution" of the "national wealth" – coal – "which is king and paramount Lord of industry."
Don't miss the stories
followIndiaVision News & Information
and let's be smart!