The Reserve Bank of India (RBI) to ease liquidity as govt holds on to cash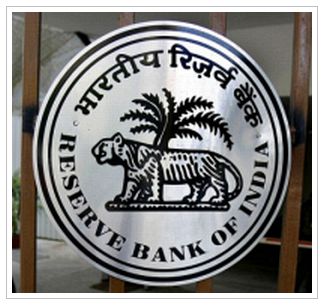 The Reserve Bank of India (RBI) to ease liquidity as govt holds on to cash
The Reserve Bank of India (RBI) has decided to ease the liquidity conditions by purchasing Rs 10,000 crore of government securities under Open Market Operations (OMOs) on January 22. This would be the first OMO auction since the last two months.
Lately, the liquidity conditions had tightened in absence of government spending. For current financial year, the government aims to contain fiscal deficit at 4.8% as strongly emphasized by the finance minister, P Chidambaram, recently. This may lead to cuts in planned expenditure as was the case last financial year when the government managed to keep fiscal deficit was at 4.9% of gross domestic product.
According to RBI, there has been a build-up of government's cash balances which may not be utilized in order to meet the fiscal deficit target for this financial year too. This would, in turn, impact credit growth.
The government's cash balance with RBI shot up to around Rs 51,000 crore in December owing to advance tax collections. The central bank has been conducting 7-days, 14-days and 28-days term repo auctions in order to address the liquidity crunch. Last week, the RBI injected around Rs 54,000 crore on an average daily via various channels like the repo window, marginal standing facility and the term repo window.
"The current assessment suggests that the strain on market liquidity is likely to remain enduring in view of the fiscal targets set for the year as well as projections for aggregate credit growth, warranting the need to provide liquidity of a more permanent nature," said RBI.
The central bank has projected credit growth of 15% and deposit growth of 14% for the current financial year. So far, banks have been able to clock 9.4% of growth in advances and 11.1% in deposits since the start of this financial year.
"Liquidity is being managed with a view to ensuring that there is adequate credit flow to the productive sectors of the economy," RBI had said in the mid-quarter monetary policy review last month.
RBI extends time to close exim deals to nine months
Liberalising the export-import payment norms, the Reserve Bank has extended the time limit to complete such transactions to nine months from six months earlier. "The entire merchanting or intermediary trade transactions should be completed within an overall period of nine months and there should not be any outlay of foreign exchange beyond four months," RBI said in a notification.
Among others, the RBI said such transactions should be routed through the same bank and the banks should verify the documents for genuineness of trade. "Both the legs of a merchanting or intermediary trade transaction are routed through the same bank. The bank should verify the documents like invoice, packing list, transport documents and insurance documents and satisfy itself about the genuineness of the trade," it said.
Don't miss the stories
followIndiaVision India News & Information
and let's be smart!