SAT reassert Rs 11-crore Sebi fine on Reliance Industries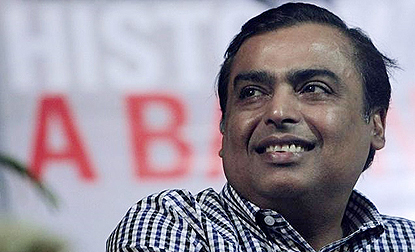 The Securities Appellate Tribunal (SAT) on Monday upheld the decision of the Securities and Exchange Board of India ( Sebi) rejecting Reliance Industries Limited 's ( RIL) application to settle through a consent mechanism the alleged violation of norms in the RIL-Reliance Petroleum Limited (RPL) merger case.
Sebi had slapped a fine of Rs 11 crore in the seven-year old 'insider trading' case.
A full Bench of SAT headed by presiding officer J. P. Devdhar said that RIL's plea against Sebi is not maintainable because the new consent mechanism norms are applicable with retrospective effect.
Under the new norms, Sebi excluded cases involving larger amounts or fines from the settlement process. It said that the provisions would apply with retrospective effect from April 2010. Reliance has been contesting the norms.
In 2008, Sebi alleged violation of norms against RIL when it merged RPL with itself in 2007.
RIL had appealed to SAT against the Sebi charges in December 2010. It also involves RIL challenging the maintainability of Sebi's decision to exclude the company from the consent mechanism under new norms issued in January 2013.
Under the mechanism, a company can settle an issue with the regulator after paying penalty without accepting or rejecting the charges against it.
On Friday, when the SAT concluded the hearings, senior Sebi counsel Darius Khambatta had argued for maintaining the regulator's rejection of the RIL application citing the January 2013 consent provisions. He also said the SAT cannot maintain the RIL appeal as the revised consent mechanism norms apply to the RIL case. He added that Sebi rejected the RIL appeal for consent because the case involved serious violations of norms.
RIL senior counsel Janakdwaraka Das had argued the settlement proceedings should be conducted as per regulations made under the Sebi ordinance and that it cannot arbitrarily exclude someone from a redressal mechanism.
Sebi notified the new norms on January 9, 2013, after issuing the draft regulations in May 2012. RIL, prior to the merger, allegedly short- sold 4.1- per cent stake in RPL valued at Rs 4,023 crore to prevent a slump in the stock. RPL shares were first sold in the futures market and later in the spot market covering the sales in the futures market, it was alleged.
Don't miss the stories
followIndiaVision News & Information
and let's be smart!