TCS in spotlight after winning contract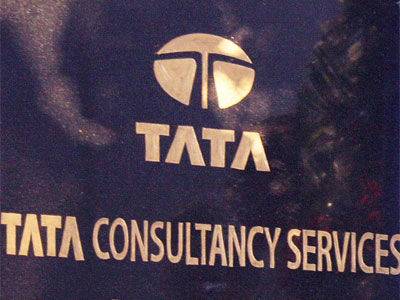 Tata Consultancy Services (TCS) has been selected by Dutch insurance firm, REAAL N.V., to develop and modernize the mainframe applications and servicing the company's 'life insurance' portfolio. The five-year engagement will be focused on building a scalable and best-in-class technology platform for REAAL N.V. as it looks to increase agility across the business.
Select oil and gas stocks will be in focus after Cabinet Committee on Economic Affairs (CCEA) deferred decision on gas pricing by 3 months. The CCEA on Wednesday, 25 June 2014, deferred the decision since comprehensive discussions were necessary on the issue of natural gas pricing and the guidelines. It was decided that consultations would be held with all stakeholders and it was important to keep public interest in mind. The domestic natural gas pricing guidelines which were announced on 10 January 2014 were later deferred due to the Model Code of Conduct that had been effected ahead of general elections in the country at that time.
Crompton Greaves (CG), along with the other consortium partners Fabricom and Iemants, has received order in excess of 150 million euros, for the offshore wind project Gemini in the Netherlands. As part of the scope CG, will design, deliver and install 2 high voltage offshore substations and 1 HV onshore substation. CG's scope covers approximately 30% of the overall contract.
Shares of Gulf Oil Corporation (GOCL), which de-merged the lubricants division into a separate entity Gulf Oil Lubricant India (GOLIL), will be listed on the BSE and the NSE today, 26 June 2014. Shareholders have been allotted one equity share of GOCL and one GOLIL share for every two shares held in Gulf Oil Corporation. According to the deal, the paid-up capital of GOCL was also decreased by reducing the face value of the shares to Rs 1 from Rs 2. Thus, a shareholder holding 100 shares of GOCL of face value Rs 2 each now, will now have 50 shares of Rs 2 each of GOCL and 50 shares of Rs 2 each of GOLIL post-capital reduction.
Havells India turns ex-dividend today, 26 June 2014, for final dividend of Rs 10 per share for the year ended 31 March 2014.
IDBI Bank turns ex-dividend today, 26 June 2014, for final dividend of Rs 0.28 per share for the year ended 31 March 2014.
Mcleod Russel India said that Phu Ben Tea Company, a step down subsidiary of the company in Vietnam, has signed an agreement on 25 June 2014 with Ngoc Hai Company for acquisition of a factory in Doan Hung District, Phu Tho Province, Vietnam with annual production capacity of 12 lakh kilogram of made tea at a price of $2,093,700 inclusive of VAT.
The board of Man Infraconstruction has approved 5-for-1 stock split.
The board of Jayaswal Neco Industries approved issuing further 4 crore equity shares of Rs 10 each at premium of Rs 15 per share on preferential basis for the purpose of raising further equity as a part of equity contribution towards expansion projects of the company under implementation.
The board of Essel Propack approved the scheme of amalgamation of EP Lamitubes (wholly-owned subsidiary of the company) with Essel Propack and their respective shareholders. No shares are proposed to be issued pursuant to the said amalgamation since EP Lamitubes is a wholly owned subsidiary of the company.
Don't miss the stories
followIndiaVision News & Information
and let's be smart!