TRAI paves way for sharing of all telecom spectrum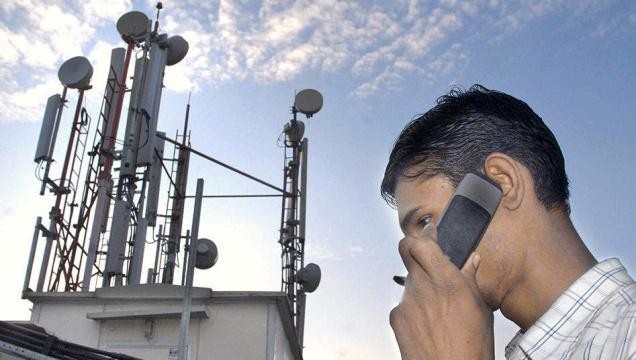 Telecom sector regulator TRAI has recommended allowing sharing of all categories of spectrum. The move is likely to benefit major operators such as Bharti Airtel, Vodafone, Idea, Reliance Communications and Tata Teleservices, helping them reduce costs and at the same time improve service quality.
"All access spectrum i.e. spectrum in the bands of 800/900/1800/2100/2300/2500 MHz will be sharable provided that both the licensees are having spectrum in the same band," Telecom Regulatory Authority of India (TRAI) said in recommendation on 'Guidelines on Spectrum Sharing' issued on Monday.
At present, telecom operators are allowed to share passive infrastructure such as mobile towers and have been demanding allowing of spectrum sharing for a long time.
"If any one or both of the licensees, sharing their spectrum, have administratively assigned spectrum (allocated without auction) in that band, then, after sharing, they will be permitted to provide only those services which can be provided through the administratively held spectrum," TRAI recommended.
According to the regulator, this will help operators achieve better spectral efficiency. "Sharing can also provide additional network capacities in places where there is network congestion due to a spectrum crunch," it said.
Stating that this is a positive step, Jaideep Ghosh, Partner, KPMG in India, said, "TRAI has taken cognizance of the practical challenges which may arise when operators try to share the spectrum e.g. need for coordinated network planning, actual realised capacity in a sharing scenario to be lower compared to a scenario where operator acquires the spectrum on its own. This is reflected in the reasonable increase in spectrum charge as well as nominal charges to be paid to WPC."
Hemant Joshi, Partner, Deloitte Haskins & Sells, said the guidelines, though movement in the right direction would not address all concerns of telecom players.
"The Government's purpose of optimally utilising spectrum through sharing would have been achieved much more provided if the Government decided not to levy the additional SUC proposed by the regulator, and should not have restrict it to bands," he said.
As per the guidelines, post-spectrum sharing, SUC (spectrum usage charges) will increase by 0.5 per cent for both the licensees. The guidelines also suggest a non-refundable processing fee of Rs 50,000 per operator for each service area in which they opt for spectrum sharing.
The regulator has recommended that 50 per cent of spectrum held by one telecom operator in the spectrum band being shared will be considered as additional spectrum for the other for calculation purpose under the spectrum cap rule.
As per the rule, a telecom company can hold maximum of 50 per cent spectrum assigned to all companies in a circle and 25 per cent in a frequency band.
The regulator clarified that leasing of spectrum is not permitted. "Spectrum sharing will be restricted to sharing by only two licensees subject to the condition that there will be at least two independent networks provided in the same band," TRAI said.
Don't miss the stories
followIndiaVision News & Information
and let's be smart!