WTO clinches first trade deal at Bali meeting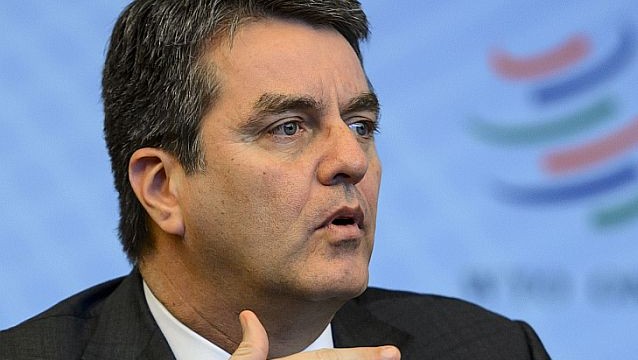 WTO clinches first trade deal at Bali meeting
Nusa Dua (Indonesia) – The World Trade Organisation's 159 member countries approved a deal Saturday to liberalise international trade norms that could potentially add nearly $1 trillion to the global economy.
This is the first successful deal reached by the WTO since it was set up in 1995.
"For the first time in our history: the WTO has truly delivered," said WTO Director General Roberto Azevêdo.
"I challenged you all, here in Bali, to show the political will we needed to take us across the finish line. You did that. And I thank you for it," Azevêdo said while addressing closing ceremony of the 9th ministerial conference here.
The new deal called "Bali Package" seeks to liberalise international trade norms and allow developing countries like India to continue offering subsidies for their food procurement programme.
Most member countries including India had approved the deal on Friday. However, some countries le! d by Cuba had threatened to block the deal on concerns over trade facil! itation agreement.
The conference was extended by a day and after nearly 15 hours of negotiations Cuba gave its approval to the deal.
Commerce and Industry Minister Anand Sharma, who headed Indian delegation at the conference, said "Bali declaration is a positive step."
The "Bali Package" is a selection of issues from the broader Doha Round negotiations.
Echoing calls from many delegations, WTO chief said members' attention should now turn the rest of the round, known semi-officially as the Doha Development Agenda.
"We did it… we achieved what many said could not be done," said Indonesia's Trade Minister Gita Wirjawan.
The deal on the Bali Package was struck after intensive consultations almost round the clock from Dec 4 until the early hours of Dec 6, followed by overnight meetings of heads of all delegations the following night, the WTO said in a statement.
Don't miss the stories
followIndiaVision News & Information
and let's be smart!