Schools caught in red tape generated by new education mandates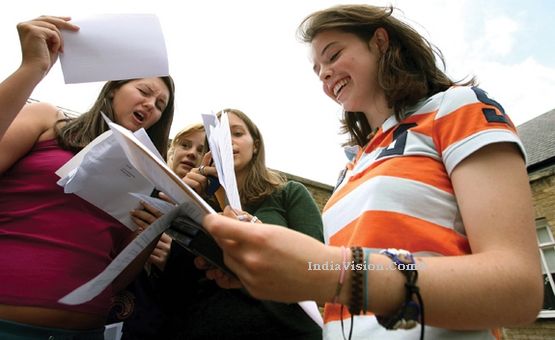 Schools caught in red tape generated by new education mandates
For more than a decade, Brockton High School ushered in each fall with a renewed focus on literacy. For the largest high school in Massachusetts, with 4,000 mostly poor black and Latino students, a near obsessive commitment to improving literacy in every discipline — from science to social studies — was transformative.
Once a failing school, Brockton now boasts that almost all its graduates attend college. And last spring one-third earned merit scholarships to state schools.
But this year, it wasn't until the Saturday before Thanksgiving that Brockton's long-standing restructuring committee gathered at the school to work on refining its literacy strategy, which in recent years has focused on honing students' ability to read graphs and charts.
The reason for the long delay: Brockton High spent months implementing new teacher evaluations, which are mandated by the state as part of an effort to make teachers more accountable.
"Every faculty meeting, with one exception, we focused on preparing for the teacher evaluations," said Sharon Wolder, Brockton's new principal.
Meanwhile, at West Side Collaborative, a highly regarded Manhattan middle school, teachers have been trying to understand New York City's new recommended English-language-arts curricula, which are pegged to the Common Core State Standards — a national effort to improve college and career readiness.
Some are not happy.
"This is paint by numbers," said Claire Hollander, a West Side teacher and novelist, referring to what she considers an overly scripted curriculum — one of two that the city has recommended schools adopt — with too little emphasis on writing.
As cities and states across the country scramble to adopt the latest education-reform remedies, including the Common Core standards and new evaluation systems that are intended to hold educators accountable for the performance of their students, schools everywhere are reeling.
But the mandates are driven by strong federal incentives, especially Race to the Top, the Obama administration's competitive grant program. A dozen states received Race to the Top grants to adopt the new teacher-evaluation systems, and the program provided incentives for the 45 states that adopted the Common Core.
Either mandate alone would be a heavy lift, education experts say. A recent government study, "States Implementing Teacher and Principal Evaluation Systems Despite Challenges," found numerous problems with how teacher evaluations are working on the ground. Among the concerns were "ensuring that principals conducted evaluations consistently." The report, released in September, also cited the challenge states were having in "prioritizing evaluation reform amid multiple educational initiatives."
At the same time, these mandates seem to run counter to two other currents in education-reform thinking: the effort to find ways to tailor lessons to the abilities and learning styles of different kids in the same class and a push — a centerpiece of New York City's reforms in recent years — to increase both the autonomy and the accountability of school principals.
In New York the problems with the dueling mandates became evident last spring when the state rolled out Common Core–aligned tests before the teachers had any training in the new standards. Schools across the city reported panicky students, and performance on the tests plunged statewide compared with test results in 2012. Dozens of principals signed a letter to John B. King, New York's education commissioner, that warned of "an extreme toll on our teachers, families and most importantly, our students."
Then after a monthslong deadlock between the city and the teachers' union, the state rolled out a complex evaluation system for New York City that pegs as much as 40 percent of each teacher's rating to student improvement on standardized assessments. Because standardized assessments, especially in elementary and middle schools, have focused on math and English language arts, the city had to develop new assessments for gauging the performance of teachers who specialize in subjects not currently tested.
In response, more than 100 New York City principals sent a letter to Mayor-elect Bill de Blasio asking, among other things, that he completely "revamp" the evaluation system and that he reduce standardized tests to the "minimum" federal requirement.
Meanwhile, many kids this fall were subjected to a battery of what experts are calling half-baked assessments, the sole purpose of which was to create a baseline for a second round of tests in the spring, all geared to measuring teacher performance. Even the tests for 5-year-olds took as long as two hours over two days. Julie Zuckerman, a co-author of the letter to de Blasio, is a veteran principal who just opened the Castle Bridge School in the Washington Heights neighborhood in Manhattan. She called the multiple-choice, fill-in-the-bubble tests "obscene." After Zuckerman explained the new mandate, the school's parents voted to opt out of the assessment.
The tests for older kids weren't any better. The sixth-grade social-studies assessment, for example, was based in part on a problematic color map of the Nile delta that was emailed to schools but is hard to read if printed out in black and white — which many schools did to save printing costs.
There has been a massive increase in literal paperwork. Nick Siewert, a senior educational consultant at Teaching Matters, a leading nonprofit professional development organization, calculated that a school with 1,200 students will "churn" out 12,000 pages for the social-studies test alone, "with no compensation for the paper, for the time."
Then, too, there is the question of how the assessments are scored. Designated teachers at each school are marking the fall tests. Yet many of them have not been trained in norming, a procedure intended to ensure that two evaluators will give the same score for the same answer. That has raised some fears that the data will end up unreliable.
The latest mandates come at the end of an era in New York dominated by reforms under outgoing Mayor Michael Bloomberg. Though Bloomberg earned his share of critics with regard to education, others worry that the new mandates are undermining a key Bloomberg initiative — giving principals increased power over budgets and teaching methods in exchange for more accountability.
"We were trusted to make the best decisions for our schools," said West Side's principal, Jeanne Rotunda.
At her school, that trust allowed the development of new ideas such as flexible staffing and a widely admired student-centered curriculum. West Side became an ambassador school for the New York City Department of Education's so-called innovation zone, which frequently attracts visitors. But now the school has agreed to replace part of its English curriculum with one "highly recommended" by the NYCDOE.
"It's insulting," said Siewert, who works with West Side. "You encourage schools to build their own stuff, then you foist a curriculum on them. The goalposts are being moved in so many ways."
Education officials deny they are being too restrictive with the new curricula and said schools can still pick and choose.
"This is not a bible," said Nancy Gannon, executive director of the Office for Academic Quality at the NYCDOE.
But on the ground in New York, some teachers are struggling with the changes and the workload. Earlier this month, West Side's sixth-grade-literacy team met to pore over photocopies of the new curriculum. As of early December, hard copies of many materials were still missing, and fixes are needed for a number of problems.
In one example, they focused on a module that centers on "Bud, Not Buddy," a novel about an orphan during the Depression. The unit bounces around among different texts and genres in a way teachers found disconnected. For example, students were asked to read chapters from the novel one day, then skip the next day to a speech by Steve Jobs, the late Apple CEO. While the Common Core aims to build students' ability to read nonfiction, the West Side teachers wondered why the curriculum didn't select Depression-era material that would give the novel context, like a speech by President Franklin D. Roosevelt.
The teachers made several changes. Among these, they agreed to introduce the unit with a lesson on the Depression, including the art and economic conditions of the time and possibly a museum visit.
Meanwhile, Rotunda worried about how the complex new evaluation system — which requires principals to rate teachers on a four-point scale in each of its 22 components — will affect the culture of trust she has built at the school.
Teachers at Brockton High understand where she is coming from. They say a culture of grassroots improvement, not teacher evaluations, is key to the turnaround at their school. Many of the teachers there now, they point out, were also there when the school was failing.
Certainly the state's efforts have put K–12 education in Massachusetts on a par with the world's most vaunted education systems. For example, Massachusetts' eighth-graders outperformed all other kids except Singapore's, according to the Trends in International Mathematics and Science Study on students from 63 countries. Yet even as Brockton was forced this year to delay its literacy strategy to implement the new teacher evaluations, some experts worry that by agreeing to replace the Massachusetts curriculum with the Common Core, the state will jeopardize its hard-fought gains.
"One of my goals is to support the faculty through all the changes we are going through," said Wolder, Brockton's principal. That includes the new teacher evaluations and implementation of the Common Core. But, she added, "I don't want it to take away from the positive culture of the school."
Don't miss the stories
followIndiaVision India News & Information
and let's be smart!