Bollywood's Reigning Queen Deepika Padukone thought she found love with Ranbir Kapoor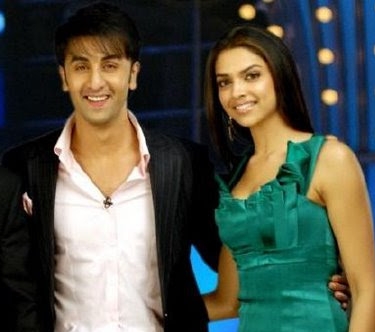 Bollywood's Reigning Queen Deepika Padukone thought she found love with Ranbir Kapoor
Bollywood's Reigning Queen Deepika Padukone joined her contemporaries on the latest episode of 'Koffee With Karan Season 4' last weekend. The actress who has been on the top pf her game and has had a fabulous year with regard to films was stunning in an Alice + Olivia lace top and fitted pants.
The actress created quite a controversy on last season's episode when she appeared on the show with actress Sonam Kapoor. Both girls were a laugh riot when they revealed some unflattering things about Deepika's former flame Ranbir Kapoor.
Host Karan Johar asked Deepika if all is fine and sorted with Rishi Kapoor and Neetu Singh with regard to the episode, to which Deepika replied, "I don't think there was ever an issue there. I think people made it an even bigger issue. For me personally, I don't think there was ever an issue…Definitely, not between Ranbir and me for sure. And even if there was, it never reached me. I think which is why we can even do a film like 'Yeh Jawaani Hai Deewani' and still have that kind of understanding and chemistry."
The actress was later grilled on her supposed current boyfriend Ranveer Singh. "So you're dating Ranveer Singh and not talking about it," said Karan. "Am I?" she replied.
Karan further asked why would she choose to keep her relationship with Ranveer under wraps, especially since she was so open about Ranbir. "So I think that was a stage in my life where I genuinely believed that that I had fallen in love… I think that it was a relationship that I thought would go beyond."
"For whatever reasons…I think we're very different people and we're not compatible. For whatever reasons it didn't work out. And since then I wont say cautious but I think I'm very, very scared to invest emotionally in a relationship, because I don't know how to just casually date, I don't know how to be in this in-between dating but not committing. I don't know that space. I want to be very sure before I'm ready to commit."
On her equation with Ranbir Kapoor, Deepika said, "My equation with Ranbir is very, very clear. The best part is that he and I are very clear about where we are in our lives today, as far as our equation is concerned. So there's no reason for anyone is his life or anyone in my life to be worried about or concerned or insecure about our equation."
Deepika also opened up on how she dealt with the heartbreak after her relationship with Ranbir ended. "It was very, very difficult for me because, I think, somewhere that relationship became my world. I was new to the city, so his friends became my friends and that life became my life. And I don't think I made the effort to have my own life. I think that relationship really taught me a lot, when it ended. It's made me a better person today and he says it himself."
Karan put Deepika in a spot when he asked about her 'RK' tattoo, to which she replied, "It's still there Karan…But it should come off at some point," she said.
During the rapid fire round, on being asked who is the better actor – Ranbir or Ranveer, Deepika refused to answer. In the end, the actress lost the coffee hamper to Priyanka Chopra.
Don't miss the stories
followIndiaVision News & Information
and let's be smart!