Don't want to reduce myself to categories: Tillotama Shome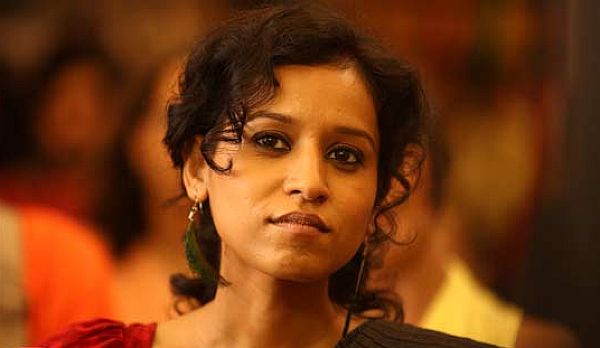 Don't want to reduce myself to categories: Tillotama Shome
By Radhika Bhirani
Abu Dhabi – Be it a non-Bollywood or a crossover actor tag, Tillotama Shome wants to steer clear of labels and says she'd rather take "unconscious" calls that help her "think global and act local" in her film career.
"I don't want to live my life in categories. There may be a perception of me being a non-Bollywood actor, but that's not my perception of myself," Tillotama, who won a best actress award for Punjabi movie "Qissa" at the Abu Dhabi Film Festival (ADFF), told IANS here.
"I have no problem being a Bollywood, international, crossover or whatever actress…those are labels. I don't want to reduce myself into categories. As a performer, you can only think globally and act locally," she added.
That's one example she sets with "Qissa", where her performance as a girl who is raised as a boy won her accolades as the best actress in ADFF's New Horizons Competition of the fest.
Tillotama was delighted with the honour.
The Bengali actress, who was an English Literature student from Delhi's Lady Shriram College, pursued a masters programme in educational theatre at New York University. Not surprisingly, her choice of films has always been offbeat: Mira Nair's "Monsoon Wedding", Quashik Mukherjee's "Tasher Desh" and Dibakar Banerjee's "Shanghai", along with various short films.
Even 12 years after featuring as a maid named Alice in "Monsoon Wedding", Tillotama finds it hard to rid herself of that image. Not that she has a problem with it, but she is hoping that "Qissa" sets a new image of her and creates a new remembrance of her talent in the minds of audiences.
"There were points when I felt that I did 'Monsoon Wedding' over 10 years back and there is work that I did after that and of which I am very happy about, but I agree my work didn't get the kind of exposure it deserved. No one has seen it.
"But I do feel I have grown up as an actor. 'Monsoon Wedding' is a very beautiful memory and beginnings are always important. But someone said to me, 'After 'Qissa', you will be remembered for this, not 'Monsoon Wedding". That was very heartening for me," she said.
Her choice of films are not conscious calls for Tillotama, who said: "I think I'm living in the realm of the unconscious and all the choices I have made consciously (so far) have made me unhappy. This is because I think our consciousness is so polluted with the whole idea of success."
What is it then that she looks for in a role?
"It's just that whatever role I play, it has to raise questions for me. It has to be something that I don't know because if I know it, then what's the point of doing it?" she asked.
What questions did "Qissa" raise?
"The biggest thing in 'Qissa' was the exploration of gender. There is a masculine and feminine gender in society. For me, this film was creating a bridge between the two. The film was exploring the infinite possibilities of what it is to be human rather than what it is to be a man or a woman. As an actor, it was fascinating to explore that," she said.
"Qissa", directed by Anup Singh, also features Irrfan Khan, Tisca Chopra and Rasika Duggal in key roles.
Don't miss the stories
followIndiaVision India News & Information
and let's be smart!