Five reasons why Salman Khan may have ignored Hrithik's Bang Bang dare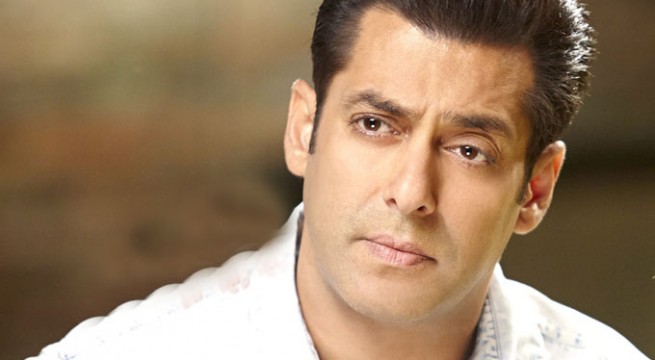 From Shah Rukh Khan to Ranveer Singh, Hrithik Roshan had all his colleagues up and running for his hashtag #BangBangDare. While many stars participated in the game that Roshan started through his Twitter account and helped him promoteBang Bang!, the only actor who did not take up the challenge is Salman Khan.
Khan, who otherwise has the reputation of being generous, supportive and a sport, has not responded to Roshan's challenge yet. On 30 September, Roshan dared Khan, asking him to paint a picture and send a message to the world. (For all of you who do not know, Khan loves to paint and often gifts his friends and colleagues his paintings.)
However, it has been more than eight days and the Dabangg actor is yet to revert to Roshan's tweet. What could be behind Khan's silence? We speculate on your behalf.
1. Given Khan's distinctive tweeting skills, it is  a real possibility that he has no idea how to check his notifications and hence has not seen the dare  that Roshan had sent. Being avid followers of his tweet-capades, we know Khan has only recently learned to tag people. He is, however, quite a pro at using hashtags (thankfully he hasn't come up with any yet). He knows how to retweet as well, but we are yet to see bhai reply to a tweet. A coincidence? We think not.
2. The second possible reason is that he does know how to check notifications, but didn't feel like painting. If it was anyone other than Khan, this might be considered rude, but we all know Bhai is quite a moody gent. So Roshan shouldn't take it personally. (In an interview, Roshan replied, when asked about Khan's no-show on the matter of the painting dare, "Salman Khan is Salman Khan. He always makes a grand entry and does it when it is least suspected.")
3. Maybe Khan is miffed that Roshan has replaced him as the new Abs King of Bollywood. If that's the case, then Khan should take heart. Roshan has already been dethroned by Shah Rukh Khan. And no doubt by the time it's time for P.K.'s release, Aamir Khan will have toppled Shah Rukh. Still, with Roshan looking more chiseled than a Greek sculpture, and Salman Khan's six pack abs slowly vanishing under his Being Human t-shirts, it's understandable for Khan to be miffed.
4. May be Salman Khan is too busy to reply. It takes time and effort for Khan to do his staccato dancing, not pull his punches and deliver punchlines. So maybe he is too busy shooting for Gabbar, Bajrangi Bhaijaan or Bigg Boss' new season to sit and paint just because Roshan asked.
5. Finally, it could be that Khan is too busy sweeping roads outside his Bandra home to reply to Roshan. After all, he is one of the celebrities who is helping prime ministerNarendra Modi with the Swachh Bharat Abhiyan and although the actor has not accepted Roshan's challenge, he did take the time out to tweet about the Swachh Bharat Abhiyan. On 2 October, the actor wrote on his Twitter wall:
Don't miss the stories
followIndiaVision News & Information
and let's be smart!