Shocking facts about Pamela Anderson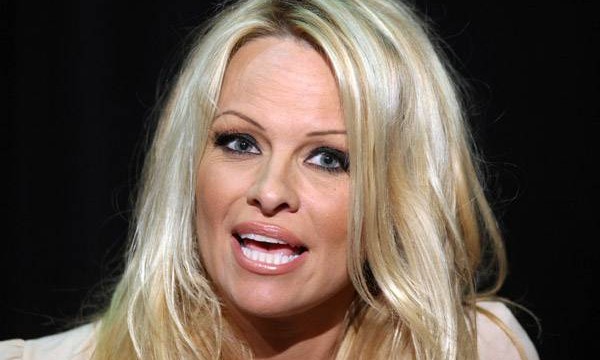 Blonde beauty Pamela Anderson is best known for her assets, her stint in Baywatch and for her sizzling pictures on the cover of Playboy. Be it going under the knife for enhancement of her breasts or stripping for a cause, Pamela has always managed to stay in the news. Hollywood bombshell Pamela Anderson is in news again for reportedly filing for divorce against her poker husband Rick Salomon. This is her second split with Salomon, whom she married in 2007 and got the marriage annulled within two months, reports tmz.com. However, an IANS report says that Salomon won $2.8 million in the World Series of Poker Big One for One Drop last Tuesday. Now her filing a divorce makes her eligible to get half of his winnings under the community property laws, unless there is a pre-nuptial agreement. So this makes us wonder if she is divorcing Rick because of money? She was earlier married to Tommy Lee and Kid Rock.We reveal some really unknown things about Pamela Anderson.
Blonde beauty Pamela Anderson is best known for her assets, her stint in Baywatch and for her sizzling pictures on the cover of Playboy. Be it going under the knife for enhancement of her breasts or stripping for a cause, Pamela has always managed to stay in the news. The gorgeous actress became the sex symbol and an object of fantasies for boys across the globe as she donned the bikini for the show Baywatch. With her short but meaningful stint in reality show Bigg Boss, she also won millions of hearts in India. However, the actress has not had it easy. She has faced a lot of struggle and abuse during her childhood.
Early childhood: Pamela Denise Anderson was born on July 1, 1967, to a working class family in British Columbia, Canada. Her mother was a waitress and father was a furnace repairman. Since childhood, she was into sports. After high school, she worked as a fitness instructor until she was discovered at a Canadian football game. She then ventured into the world of modelling by doing advertisements for Labatt and Playboy. After appearing in Playboy's October 1989 issue, she decided to move to Los Angeles to pursue her modeling career. She has since appeared in Playboy several times in the 1990s and 2000s. Despite having no godfather, Pamela has made it big on her own.
Breasts implant surgery: The gorgeous actress has never been shy of sharing her flesh and figure with the world. She realised that she could rule the world with her figure and hence did not hesitate to go for breast implant surgery in 1990. However, she removed the implants nine years later to replace them with even bigger ones in 2004. A report in Digital Spy says that Pamela is so fond of her breasts that she has named them as Pancho and Lefty. Pamela has also used her beauty for noble cause. She has used her sex appeal for the cause of animal rights and have never shied from stripping for their cause. She has stripped for the cause of seals and against the use of animal fur in dresses. In 2003, Anderson stripped down for PETA's "I'd Rather Go Naked Than Wear Fur" advertising campaign, and in 2006, she posed naked with other protesters on a window display of the Stella McCartney boutique in London, England.
History of sexual abuse: Just a month back, Pamela Anderson shocked the world when she revealed that she was molested at the juvenile age of six, raped when she was 12-years-old and gang-raped just years later. Quoting a UK website, an ANI report said that despite having loving parents, a female babysitter molested her when she was six. If this was not enough, she was gang-raped by her boyfriend and his six friends. In another report, she revealed that once when she went to a friend's boyfriend's house, his older brother decided to teach her backgammon, which led to a back massage leading into rape, adding that the man was 25 and she was just 12.
Relations: It was love at first sight for Pamela Anderson and Tommy Lee, drummer of Mötley Crüe. She married him in 1995 after just knowing him for four days (96 hours). They had a dreamy wedding on a beach and even on her wedding she was wearing a bikini. However, she had not invited her mother for the wedding and she got to know only about her daughter's wedding through the media. The couple had two sons, Brandon Thomas Lee and Dylan Jagger Lee. The marriage ended in divorce in 1998 after Lee was arrested and convicted for abuse. She them married rapper Kid Rock and divorced him too. She then met and fell in love with socialite Rick Salomon. Both of them married in October of that year, but they filed for divorce shortly.
Sex tape controversy: Pamela Anderson is among the first few celebrities who got embroiled in a sex tape controversy. After her marriage with Tommy Lee, her honeymoon tapes featuring various sexual acts got leaked and posted on the Internet. Within hours, her sex videos became viral. In fact, it was said that Internet porn pioneer Seth Warshavsky had posted the tapes on the Net and hence it led to a legal battle between the couple and Seth. In fact, she admitted to the media that her teenaged sons are also aware about the sex tapes. Another shocking fact is that the actress announced that she has hepatitis-C in 2002 and said that she contracted the disease by sharing a tattoo needle with Lee.
Don't miss the stories
followIndiaVision News & Information
and let's be smart!