Decoding mysteries with international authors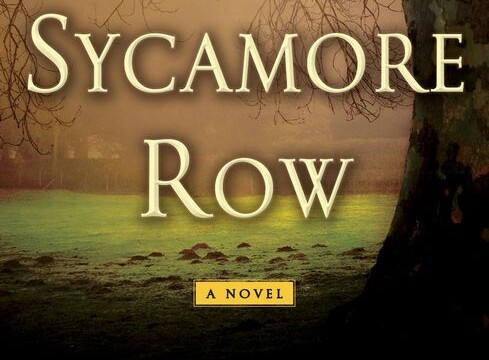 Decoding mysteries with international authors
They are the best-selling international authors whose mystery novels have been gripping enough to make you couch potatoes. This week IANS bookshelf is stacked with these fictional tales.
1. Book: "Sycamore Row"; Written by John Grisham; Published by Hodder, an imprint of Hachette India; Price: Rs.399; Pages: 550
With this novel, the author brings us the powerful sequel to "A Time to Kill". Jake Brigance has never met Seth Hubbard, or indeed even heard of him, until the old man's suicide note names him attorney for his estate. The will is dynamite. Seth has left 90 percent of his vast, secret fortune to his housemaid.
As the relatives contest the will and unscrupulous lawyers hasten to benefit, Jake searches for answers to the many questions left by Seth Hubbard's death: What made him write that last-minute will, leaving everything to a poor black woman named Lettie Lang? Why did he choose to kill himself in the desolate piece of land once known as Sycamore Row?
2. Book: "Doctor Sleep"; Written by Stephen King; Published by Hodder & Stoughton; Price: Rs.599; Pages: 485
Following a childhood haunted by the time he spent with his parents at the Overlook Hotel, Dan Torrance has been drifting for decades, desperate to shed his father's legacy of despair, alcoholism and violence. Finally, he settles into a job at a nursing home in rural New Hampshire where his remnant 'shining' power provides the crucial final comfort to the dying. Aided by a prescient cat, Dan becomes "Doctor Sleep".
Then Dan meets the evanescent Abra Stone, and it is her spectacular gift, the brightest 'shining' ever seen, that reignites Dan's own demons and summons him to a battle for Abra's soul and survival.
With this novel, the author returns to the characters and territory of one of his most popular novels ever, "The Shining".
3. Book: "The Kill Room"; Written by Jeffery Deaver; Published by Hodder & Stoughton; Price: Rs.695; Pages: 456
Ambitious New York district attorney Nance Laurei will not let go of a crime scene investigation that has no evidence and no cooperation from the local Bahamian police. This murder has all the hallmarks of a contract killing, and she has evidence that the order came from the highest levels of the US government.
Putting her career on the line, she calls in independent investigators Lincoln Rhyme and Amelia Sachs. No strangers to controversy, their reputation for seeing what others miss is unparalleled, and she knows they will risk everything – even their lives – to seek the truth.
4. Book: "Deeply Odd"; Written by Dean Koontz; Published by Harper; Price: Rs.399; Pages: 344
The sixth Odd Thomas thriller from the master storyteller. Our reluctant hero is drawn once more into a strange encounter with the lingering dead.
Later that morning, when I walked downtown to buy blue jeans and a few pairs of socks, I met a guy who offered to neuter me with a .45 pistol.
In a sinister encounter with a rogue truck driver, Odd – who has the gift of seeing the dead and the-soon-to-be-dead – has a disturbing vision of the slaughter of three innocent children. Across California, into Nevada and back again. Odd embarks on a road chase to prevent the tragedy. But he is to discover that he is not up against a single twisted sociopath but a mysterious network of evil men and women whose resources appear supernatural.
Luckily, in this world, that Odd finds so beautiful and full of wonders, and deeply odd as well, he meets a collection of like-minded eccentrics who will help him to take the next giant step towards his destiny.
Don't miss the stories
followIndiaVision India News & Information
and let's be smart!