With 14.3 mn enslaved people, India is the slavery capital of the world: Global Slavery Index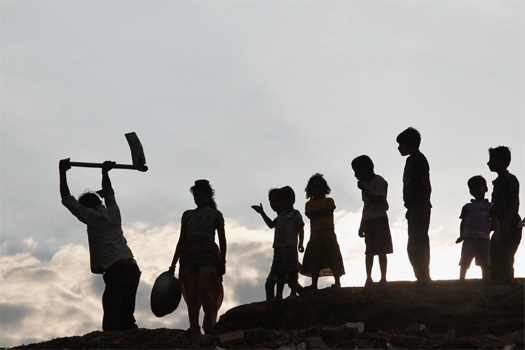 Nearly 14.3 million people, including children, are "trapped" in modern-day slavery in India, which tops a global index of people under bondage across the world with an estimated 35.8 million people enslaved, a new research said today.
The Global Slavery Index (GSI) 2014, published by the Walk Free Foundation in Perth in Australia, said India and Pakistan account for 45 per cent of the global total.
The report estimates that over 23.5 million people in Asia are living in modern-day slavery. This is equivalent to almost two-thirds of the global total number of people enslaved.
"Of these, over 14.2 million are in India and over 2.05 million are in Pakistan which demonstrate the highest prevalence of modern slavery in Asia (1.141 per cent and 1.13 per cent of their populations respectively). Together these two alone represent 45 per cent of the global total," it said.In South Asia, these countries are followed in prevalence by Nepal (0.823 per cent of the population, 228,700 people), Bangladesh (0.435 per cent, 680,900 people), Afghanistan (0.435 per cent, 132,800 people) and Sri Lanka (0.359 per cent, 73,600 people).
The report said that the people are trapped in slavery through human trafficking, forced labour, debt bondage, forced or servile marriage or commercial sexual exploitation.
"In terms of absolute numbers, India remains top of the list with an estimated 14.29 million enslaved people followed by China (3.24m), Pakistan (2.06m), Uzbekistan (1.2m, new to the top five), and Russia (1.05m).
"Together these account for 61 per cent of the world's modern slavery or nearly 22 million people," it said.
The research report also said that "an estimated 35.8 million men, women and children around the world are today trapped in modern slavery, just over 20 per cent more than previously estimated," the report said.
Don't miss the stories
followIndiaVision India News & Information
and let's be smart!