Iran opposes foreign troops' presence in region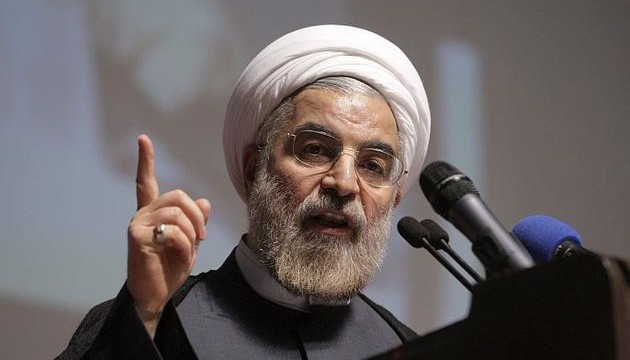 Iran opposes foreign troops' presence in region
Tehran – Iranian President Hassan Rouhani has said his country is against the presence of foreign forces in the region.
"The Islamic Repu! blic of Iran opposes the presence of any foreign country in the region,! Middle East and Persian Gulf," Xinhua reported Sunday citing Rouhani during a meeting with the visiting Afghan President Hamid Karzai here.
"We are worried about the regional tensions pursuant to the presence of the foreign forces and believe that all the foreign forces should leave the region," he said, adding that "the security of Afghanistan should be provided by the Afghanis".
Rouhani's remarks came as Afghanistan and the US are preparing for signing a Bilateral Security Agreement (BSA) to facilitate the presence of limited number of US forces in the Afghanistan after the 2014 pullout of NATO-led troops from the strife-torn country.
Karzai arrived here Sunday for key talks with Rouhani and Iranian Foreign Minister Mohammad-Javad Zarif.
If the proposed security pact between the US and Afghanistan is signed it would have negative consequences for the region, the Iranian foreign ministry had stated earlier.
The Bilateral Security Agree! ment (BSA), if passed by the Afghanistan Loya Jirga assembly, will allow parts of the US troops to stay in the country after NATO withdraws from Afghanistan by the end of 2014.
Iran has accused the presence of foreign forces as the source of violence and instability in its neighbouring countries.
Don't miss the stories
followIndiaVision News & Information
and let's be smart!