Bangladesh: Does it really matter that Khaleda Zia is not contesting elections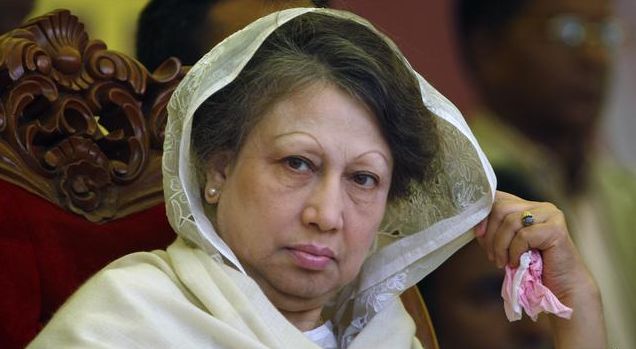 Bangladesh: Does it really matter that Khaleda Zia is not contesting elections
Dhaka – December 2, 2013 was the last date for the filing of nominations for the tenth parliamentary elections being held on January 5, 2014. The BNP, which had declared its intention of not participating in the elections under a Sheikh Hasina led election-time government, confirmed its decision by not filing nominations.
Now, that it is sure that the BNP will not participate in the elections, what is the significance and impact, if any, of this decision?
Some commentators have held that an election without the participation of the BNP will not be credible, and will not be acceptable to the people of Bangladesh and the international community.
But why not?
Elections are intrinsic to democracy. Without periodic elections, there can be no democracy. The people, the ultimate masters, must re-elect their leaders periodically in a free and fair manner. That is the majesty of democracy.
However, to participate or not to participate in elections is a democratic choice of any political party, just as to vote or not to vote is a choice of any voter in a democracy. In fact, in India, this choice has been taken a step further by allowing voters a choice of not voting for any of the candidates in a constituency.
So, why this chest thumping about the BNP not participating in the elections?
The reason is that the BNP is not content just to sit out the elections, which is its democratic right. What the BNP wants is to participate in elections, but only on its own terms, and under rules framed by it.
Worse, being even more difficult, the BNP is trying to force its will on the democratically-elected government by resorting to a series of continuous hartals/strikes, putting the country and the common citizen through hell.
Even if hartals and demonstrations are conceded to be a democratic right, the accompanying violence indulged in by its cadres, and by the cadres of the judicially banned Jamaat and its murderous student body, the Islami Chattar Shibir, are certainly not.
Consider the following:
During the hartals since November 26, almost 40 people have been killed in the violence engineered by the BNP. Some of those killed have been hacked to death in trademark Jamaat style, others have been burnt in buses, while still others have been killed in train mishaps when fish plates were removed.
Minorities like the Hindus, Buddhists and Christians have been attacked in Pabna, Barisal, Satkhira, Bogra, Sirajganj and Chittagong and their property and places of worship destroyed by the cadres of the BNP and the Jamaat.
Don't miss the stories
followIndiaVision India News & Information
and let's be smart!