UN- Syria peace talks to take place Jan. 22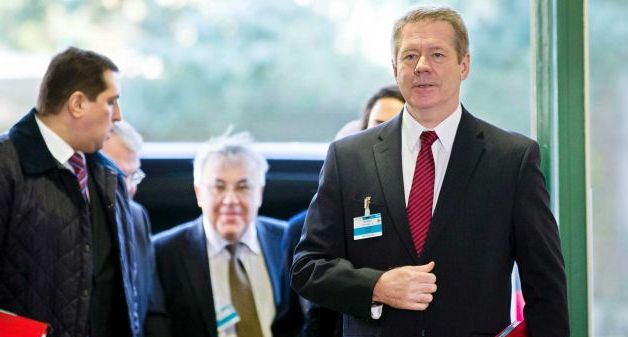 UN- Syria peace talks to take place Jan. 22
Syria's government and opposition will hold their first peace talks on Jan. 22 in Geneva, in an attempt to halt the nearly 3-year-old civil war that has killed more than 100,000 people, the United Nations announced on Monday.
Previous attempts to bring the two sides together have failed mainly because of disputes over who should represent the Syrian opposition and government, and whether Iran, Saudi Arabia and other regional powers should be at the table.
"We will go to Geneva with a mission of hope," U.N. Secretary-General Ban Ki-moon's office said in a statement. "The Geneva conference is the vehicle for a peaceful transition that fulfils the legitimate aspirations of all the Syrian people for freedom and dignity, and which guarantees safety and protection to all communities in Syria."
The statement said that one of the key goals would be the "the establishment, based on mutual consent, of a transitional governing body with full executive powers, including over military and security entities.
"The Secretary-General expects that the Syrian representatives will come to Geneva with a clear understanding that this is the objective, and with a serious intention to end a war that has already left well over 100,000 dead, driven almost 9 million from their homes, left countless missing and detained, sent tremors through the region and forced unacceptable burdens on Syria's neighbours," the statement said.
It will be the second time that major powers have convened a Syria peace conference in Geneva.
The roadmap for a Syrian political transition, adopted in June 2012 in Geneva, starts with establishing a transitional governing body with full executive powers agreed to by both sides and ends with elections.
But there has been no general agreement on how to implement it, and one of the biggest sticking points has been the future role of President Bashar Assad.
Don't miss the stories
followIndiaVision India News & Information
and let's be smart!