Australia will not rule out sending troops to Iraq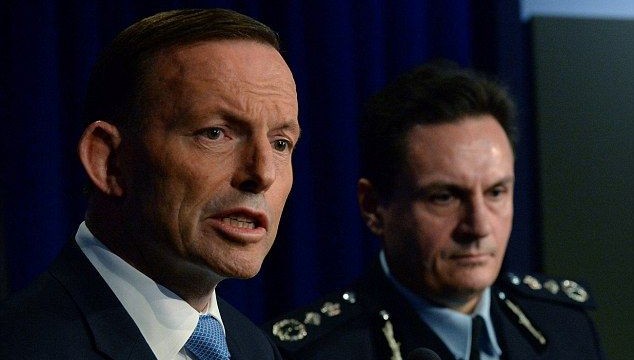 Australia's prime minister has held open the possibility of sending a combat force to Iraq in addition to military transport aircraft to airlift humanitarian aid to refugees trapped by insurgents in northern mountains, though the defence minister played down the prospect. 

Prime Minister Tony Abbott told reporters in London after meeting with British officials on the Iraq crisis yesterday that his government would not rule out taking military action in Iraq. 

"The disposition of the Australian government is to provide what assistance we reasonably can to protect people who are at risk not just from the elements from starvation, from dehydration, from exposure on Mount Sinjar but also people who are at risk from ISIL forces," Abbott told reporters, referring to Islamic State of Iraq and the Levant, now known as Islamic State. 

"Australia should do what it can … To protect people from potential genocide," Abbott said. 

The suggestion that Australian combat troops could return to Iraq was widely attacked by the government's political opponents. 

Abbott was a minister in a previous conservative government that sent 2,000 combat troops to back the US and British militaries in the 2003 Iraq invasion, triggering Australia's largest protests since the Vietnam War. 

But Defence Minister David Johnston today played down the prospect of an Australian combat force, saying the military had only committed to sending two unarmed C-130 Hercules transport planes for humanitarian aid air drops to begin within two or three days. 

"I'm not getting into the rule-in, rule-out guarantee game," Johnston told reporters. 

Asked whether the Obama administration ruling out combat troops effectively ruled out Australia from sending forces of its own, Johnston replied, "I think that's a very reasonable conclusion to draw." 

"What we have seen is an extreme act of barbarism by a group of terrorists. What the future holds, no one can predict," he said. "The Australian government has signed off on providing humanitarian relief, and that is all." 

The Australian planes will work with the US and other international partners to deliver water and supplies to thousands of members of the Yazidi minority trapped on Sinjar Mountain in northwest Iraq.
Don't miss the stories
followIndiaVision News & Information
and let's be smart!