Boy, 2, accidentally shoots and kills mother in US Walmart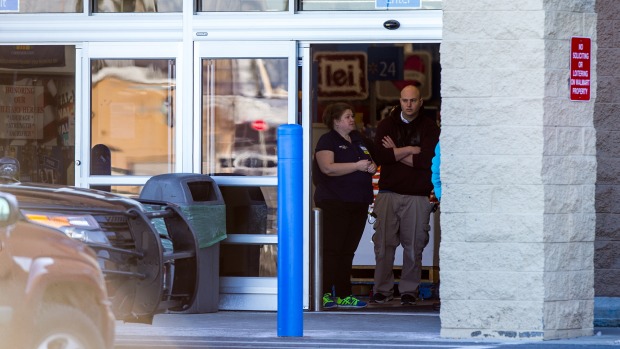 Washington: A woman was accidentally shot dead by a two-year-old boy who reached into her handbag and found a handgun while shopping at a Walmart store in Idaho.
Police said the 29-year-old woman was the mother of the two-year-old boy, who had been sitting in the woman's shopping trolley when he grabbed the gun in her purse. The woman has not yet been named."A very sad incident occurred at our store today involving the death of a female customer. We are fully co-operating with the Kootenai County Sheriff's deputies as they investigate this matter," Aaron Mullins, senior manager for Walmart Media Relations, told a local radio station.It is understood there were other children with the woman at the time.
With an estimated 300 million licensed guns in circulation in the United States, accidental shootings by children are rare, but not unheard of.
In August this year a nine-year-old girl accidentally shot an instructor dead with a machine-gun at a shooting range near Las Vegas as her parents stood by filming the incident.
According to a report published earlier this year by the Brady Campaign, a leading gun control group, after years of decline accidental gun deaths among children have started to rise again since 2011.
Normally when they handle a gun very young children kill themselves or other children. In 2011, 86 children aged up to four years were shot dead, 29 of them accidentally. For five to nine-year-olds the figures were 73 and 16. That year, a total of 19,403 children were shot in the US, with 2703 being killed.
The study found that in states where there were higher rates of gun ownership there were more gun deaths. The Brady Centre's president, Dan Gross, told Fairfax Media earlier this year that children did not have a say about being exposed to unsecured weapons.
Another report by a different group, Everytown for Gun Safety, recently compiled news reports of accidental child shootings.
In a typical incident, 33-year-old Michael Bayless was at home in Indiana watching TV with his wife when his three-year-old son found his handgun and shot him dead. In another, Justin Stanfield Thomas, 35, a special forces veteran of Iraq, was accidentally shot dead by his four-year-old son.
In Tennessee a deputy sheriff, Daniel Fanning, was in his bedroom showing off his gun collection to guests at a barbecue when his four-year-old nephew picked up a gun off the bed and shot his wife Josephine dead.
Don't miss the stories
followIndiaVision India News & Information
and let's be smart!