Canada 'takes back' asylum refusal of drowned three-year-old Syrian boy's family, accepts application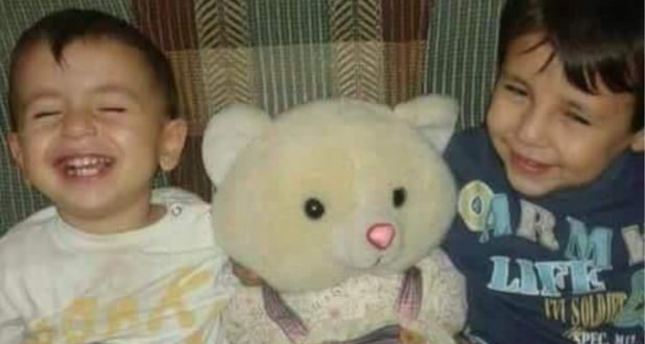 The family of three-year-old Syrian boy Aylan Kurdi, whose photograph was taken at the Turkish beach where his body washed ashore, was seeking asylum in Canada but the family's application was initially refused by the country, reported media outlets. However, late Thursday Aylan's father Abdullah Kurdi said that Canadian officials had now offered him citizenship after seeing what had happened, but that he declined.
He said that he does not want to go to Canada anymore and now his plan is to take his family's bodies to Turkey's southern Şanlıurfa province, then to Syrian Kurdish town of Kobani to spend the rest of his life there.
Aylan's aunt, who lives in the Vancouver area, had sought to get Canadian refugee status for her relatives in the Syrian town of Kobani, which was devastated by battles between ISIS and Kurdish fighters, legislator Fin Donnelly told The Canadian Press. Donnelly submitted the application on the family's behalf.
Canadian immigration authorities first rejected the application, in part because of the family's lack of exit visas to ease their passage out of Turkey and their lack of internationally recognized refugee status, the aunt, Teema Kurdi, told the newspaper the Ottawa Citizen. It said she is a hair stylist who moved to Canada more than 20 years ago.
Teema Kurdi said the family her brother Abdullah, his wife Rehan and their two boys, 3-year-old Aylan and 5-year-old Galip embarked on the perilous boat journey only after their bid to move to Canada was rejected.
"I was trying to sponsor them, and I have my friends and my neighbors who helped me with the bank deposits, but we couldn't get them out, and that is why they went in the boat," she told the Citizen.
The 3-year-old Aylan Kurdi, his 5-year-old brother Galip and mother Rihan died on the same boat on Wednesday, as their boat carrying refugees attempting to cross to the Greek islands from the Turkish coast sank.
As the picture of Aylan's little body on the shore circulated in the media and had been retweeted thousands of times in the first few hours shortly after the accident, some social media users have also shared images of Aylan and his brother Galip when they were living a peaceful life in Syria.
Abdullah Kurdi, the father of Aylan collapsed in tears after emerging from a morgue in the city of Mugla near Bodrum, where the body of his three-year old son Aylan washed up on.
"The things that happened to us here, in the country where we took refuge to escape war in our homeland, we want the whole world to see this," Abdullah told reporters.
"We want the world's attention on us, so that they can prevent the same from happening to others. Let this be the last," he said.
In a statement to police, Abdullah said he had twice paid smugglers to take him and his family to Greece but their efforts had failed. They had then decided to find a boat and row themselves but it began to take in water and when people stood up in panic, it capsized.
"I was holding my wife's hand. My children slipped away from my hands. We tried to hold on to the boat," he said in the statement. "Everyone was screaming in pitch darkness. I couldn't make my voice heard to my wife and kids."
The distraught father said: "All I want is to be with my children at the moment."
Turkish security sources reportedly said one day after the boat tragedy that police have detained four suspected human smugglers.
Sources from the smuggling and organized crime police office said on Thursday that four Syrian citizens had been apprehended for illegally carrying refugees from the Turkish coast to Greek islands.
Don't miss the stories
followIndiaVision India News & Information
and let's be smart!