Canada vows to accept 13,000 more refugees from Syria and Iraq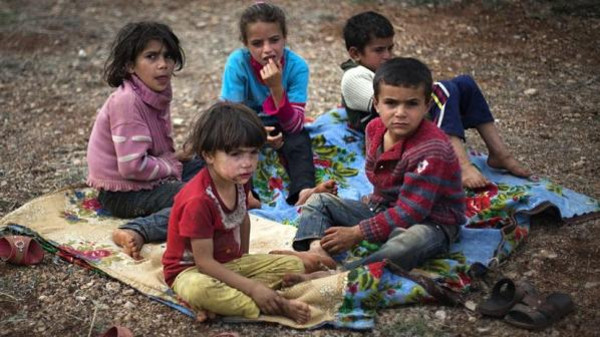 anada is opening its doors wider for refugees fleeing a Middle East civil war and the Islamic State's reign of terror, announcing it will accept another 10,000 Syrians over three years and 3,000 more Iraqis in 2015.
Ottawa is expecting private organizations, such as church groups, to shoulder the majority of the burden for resettling these newcomers – a decision expected to strain the capacity of these sponsors.Immigration Minister Chris Alexander, who announced the pledge Wednesday, said the measure is about "doing the right thing" for "Syrians and Iraqis who face the worst forms of violence in the world today."
The Harper government says the priority for refugees will be persecuted groups, specifically religious minorities – which would include Christians – sexual minorities and victims of rape. This has prompted concern among some refugee advocates that Muslims, a majority in the region, would get short shrift in selection.
Canada's refugee commitment represents a major increase in the number of Syrians headed to Canada. It comprises 10 per cent of the latest appeal from United Nations Refugee Agency, which has asked nations to resettle 100,000 more Syrians worldwide.
Canada has already accepted 20,000 Iraqis and since mid-2013 has brought 1,060 Syrian refugees to Canada. Total approvals for resettled Syrian refugees now exceed 1,275, with thousands more applications still being processed. This number doesn't include the many more Syrians who've been accepted as refugees after making "inland claims" from within Canada.
The government also announced another $90-million in humanitarian assistance for people affected by the intensifying violence in both Iraq and Syria, home to a long-running civil war as well as battles between Islamic jihadis and government forces. The assistance will be distributed via UN agencies, the Red Cross and aid groups.
Mr. Alexander said the 10,000 new Syrian refugees will be resettled in Canada through both government and private-organization sponsorship. He said he expects roughly 60 per cent will be supported by private sponsors such as church groups and 40 per cent through government arrangements – "roughly the same proportions we've always had."
Refugee sponsor groups said it will be a huge task to help 6,000, or 60 per cent of Syrian refugees, settle in Canada over 36 months. This is on top of the 3,000 additional Iraqi refugees Canada is now accepting.
Some said they hadn't been officially informed of the proportion that private sponsors are expected to shoulder.
"Over three years, it will be probably on the edge of possible," Alexandra Kotyk, director of sponsorship at AURA, a charitable organization representing the Anglican Diocese of Toronto and the Toronto Conference of the United Church of Canada.
Citizenship and Immigration says private sponsors are expected to provide "financial and emotional support" for at least one year, including help with housing, clothing and food, and sometimes for up to three years.
Liberal immigration critic John McCallum said he's concerned the Harper government is relying too heavily on private sponsors to support the bulk of Syrian refugees. He urged Ottawa to take a larger share of the burden, by sponsoring 80 per cent of refugees. He also noted that Canada has approved only about 1,275 Syrian refugees for resettlement here in the past 18 months.
"Given the dismal record on that small number, this totally strains credibility" that Ottawa will be able to settle another 10,000 in 36 months, Mr. McCallum said.
Mr. Alexander acknowledged private refugee sponsors have their hands full in Canada these days. "There are a lot of refugee sponsorship agreement holders, on whom we depend, who are very focused on other long-term conflicts. In the Horn of Africa, for example," Mr. Alexander said, noting a region struggling with a food crisis.
He said private refugee sponsors today are dealing with an international refugee crises – including millions of displaced Syrians – that "goes beyond anything we've seen since the Second World War."
Some advocates have raised worries that Canada will give preference to Christians in Syria at the expense of Muslims. Alex Neve, secretary general of Amnesty International Canada, said he still wants confirmation that Ottawa will pick refugees based on need rather than religious affiliation.
Kevin Menard, spokesman for Mr. Alexander, said: "We make no apologies for putting the focus on people in need, some of whom are being persecuted based on their religious beliefs. Our priority is and will continue to be on those who are at risk because they are a religious minority, a sexual minority, or victims of rape."
Martin Mark, the refugee sponsorship co-ordinator for the Catholic archdiocese in Toronto, said he believes Canadian private sponsors can absorb 6,000 Syrians over three years if they sit down and carefully plan among themselves. Separately, he noted Ottawa has managed to cut the processing time for Syrian refugees to 18 months, adding that maintaining this speed will be key to meeting the goal of 10,000 over three years.
Don't miss the stories
followIndiaVision India News & Information
and let's be smart!