Current Iranian uranium nutritive program not tolerable: US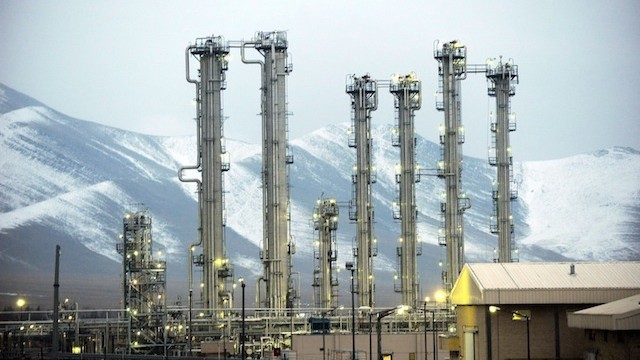 ions over its nuclear program are set to expire, Iran still holds positions far from those acceptable to the United States, a senior Obama administration official said on Tuesday night.

Under Secretary of State for Political Affairs Wendy Sherman said the two governments remain "far apart" in the talks, now in their eighth month and working towards a November 24 deadline for a comprehensive nuclear agreement, along with the United Kingdom, France, Russia, China and Germany.

"I fully expect in the days ahead that Iran will try to convince the world that on this pivotal matter, the status quo – or its equivalent – should be acceptable. It is not," Sherman said, referring to its uranium enrichment structure. "If it were, we wouldn't be involved in this difficult and very painstaking negotiation."
The next round of talks between Iran and the P5+1 nations comprising of the US, Britain, China, Russia, France and Germany begins in New York tomorrow on the sidelines of the 69th annual session of the UN General Assembly.
"Thus far, we can say on the positive side that our talks have been serious and that we have identified potential answers to some key questions. However, to get to a comprehensive agreement, we remain far apart on other core issues, including the size and scope of Iran's uranium enrichment capacity," Sherman said in a speech at an award- giving ceremony at Georgetown University yesterday.Sherman's speech on US foreign policy in the Middle East also touched on the Israeli-Palestinian conflict. Israel has the right to pursue a "permanent end" to rocket fire from neighboring Gaza, she said, but must do so in accordance with "international law."

The State Department harshly criticized Israel towards the end of its campaign against Hamas in Gaza last month, warning that continued IDF shelling nearby United Nations facilities was "not justified" by the suspected proximity of militant activity.

She called Egypt's democracy "tenuous," and the threat of Islamic State tremendous. Those in the ranks of the terrorist organization are not pious, but "gullible… dupes," she told the students.

Zero-sum thinking is a dominant theme in the Middle East, she argued, speaking generally of the region's woes. 

"America's policy in the Middle East begins with our understanding that the problems now plaguing the region have tangled roots," she said.
Don't miss the stories
followIndiaVision News & Information
and let's be smart!