Cyclone halts air search for MH370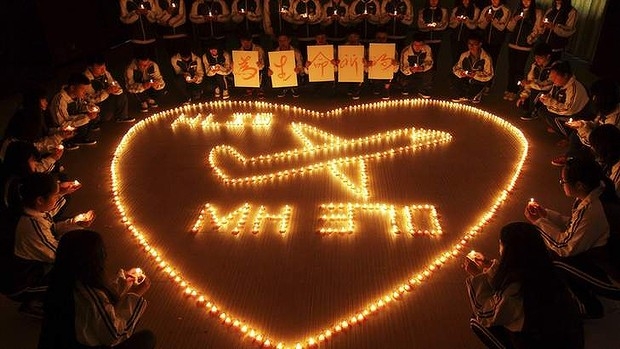 Air search operations to hunt for the crashed Malaysian airliner were suspended for Tuesday due to a tropical cyclone heading south over the Indian Ocean, as a robotic mini-submarine neared completion of its underwater search with no sign of wreckage.
"Planned air search activities have been suspended for today due to poor weather conditions in the search area as a result of Tropical Cyclone Jack," Perth-based Joint Agency Coordination Centre (JACC) leading the search said in a statement.
"It has been determined that the current weather conditions are resulting in heavy seas and poor visibility, and would make any air search activities ineffective and potentially hazardous," the statement said.
However, 10 ships involved in today's search will continue with their planned activities, the JACC said, hours after issuing a statement that up to 10 military aircraft and ships each will assist in the search for missing Malaysia Airlines flight MH370.
Autonomous Underwater Vehicle (AUV) Bluefin-21, a US Navy probe equipped with side-scan sonar, was currently completing its ninth mission for the ill-fated plane that went mysteriously missing on March 8 with 239 people, including five Indians, on board.
"Bluefin—21 AUV is currently completing mission nine in the underwater search area. Bluefin—21 has searched approximately two-thirds of the focused underwater search area to date. No contacts of interest have been found to date," it said, as the search entered its 46th day today.
Today, the Australian Maritime Safety Authority has planned a visual search area totalling approximately 49,491 sq kms. The centre of the search area lies approximately 1,584 km north west of Perth.
The mini—submarine has focused the search on an area where four acoustic signals were detected, leading authorities to believe that the missing Boeing 777—200's black box may be located there.
Authorities said on Sunday that the underwater search for the crucial flight recorders of the crashed Malaysian jet could be completed within a week, provided the weather is favourable for the AUV.
The focused underwater search area is defined as a circle of 10km-radius around the second Towed Pinger Locator detection which occurred on April 8.
Finding the black box and the wreckage are crucial to know why the Beijing-bound plane veered off from its route and mysteriously vanished after taking off from Kuala Lumpur.
The mystery of the missing plane has continued to baffle aviation and security authorities who have so far failed to trace the aircraft despite deploying hi-tech radar and other gadgets.
Don't miss the stories
followIndiaVision India News & Information
and let's be smart!