David Cameron uses Paris terror attack to push through more surveillance powers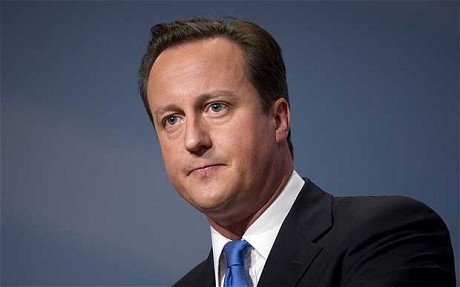 Prime Minister David Cameron has pledged to give new web surveillance powers to intelligence agencies following the horrific terror attacks in Paris last week.
He appeared to say that he'd want to ban any means of digital communication that cannot be snooped on.
"If I'm Prime Minister I will make sure it is a comprehensive piece of legislation that makes sure we do not allow terrorists safe space to communicate with each other," Cameron said, in a campaign speech in Nottingham.
"Are we going to allow a means of communication where it simply isn't possible to do that? My answer to that question is 'no we must not.'"
If that's the case, it would make it difficult for services like WhatsApp, Snapchat and iMessage to operate in the UK.
The knee-jerk policy proposals have brought forward in the wake of the terror attack – carried out by Islamist militants – which targeted the office of Charlie Hebdo magazine in Paris.
Last year it was revealed that the government could already spy on UK citizens using Facebook, Google, Twitter and YouTube – thanks to a loophole in the law.
Since then, many of those services have boosted encryption to make it more difficult – something that intelligence agencies aren't happy about.Cameron says that if the Tories are re-elected, he'll revive the communications data bill – a controversial surveillance bill known as the 'Snooper's Charter' that was blocked by the Liberal Democrats.
The bill – at least in its original form – would force service providers to collect and store the communications data of every UK citizen for at least 12 months – regardless of whether they were under suspicion or not.
The bill would apply to all forms of digital communication.
Emma Carr, the director of privacy at civil liberties group Big Brother Watch, described the use of the Paris tragedy to justify increased spying powers as "wholly unacceptable".
"It is the wrong solution and would divert resources from focused surveillance operations at a time when the agencies are already struggling to cope with the volume of information available," she said.
The Open Rights Group echoed that sentiment, pointing out that France already has extensive surveillance powers and they failed to prevent the Charlie Hebdo attack.
"While it may be tempting to acquiesce to government demands, we don't protect our civil liberties by limiting them further. Mass surveillance treats us all as suspects, reverses the presumption of innocence and has a chilling effect on free speech," said communications director Pam Cowburn.
It certainly seems ironic that at a time when we are championing freedom of speech, the government is proposing surveillance laws befitting of the most extremist regimes.
Don't miss the stories
followIndiaVision India News & Information
and let's be smart!