Furious Cameron refuses to pay EU bill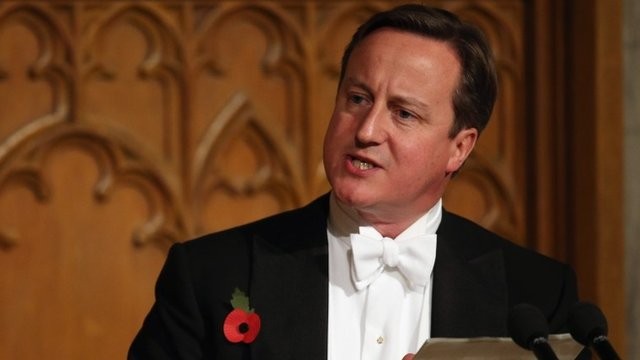 David Cameron declares 'mission accomplished' in Afghanistan
British prime minister David Cameron's troubled relationship with the EU plumbed new depths yesterday as he said Britain would not be paying more than €2.1bn in 'top-up' EU budget payments.
During a tense summit in Brussels yesterday, a furious Cameron claimed that Britain had been blindsided by the demand which was sent by the European commission to the UK Treasury last Friday, with the request that it be paid by December 1. Italian prime minister Matteo Renzi called the bills to nine countries, including Ireland, from the EU a "lethal weapon" at the summit.
Cameron said that he had not known about the bill until he was alerted to it by a journalist on Thursday evening.
He warned that it could have a bearing on his country's decision whether to remain in the EU or not.
"I am not paying that bill on December 1. If people think I am they have got another thing coming," he said.
Ireland's bill is for €6.5m and Taoiseach Enda Kenny said it would be paid. "We have always abided by the rules," he said, while adding that ministers wanted to understand how the figures had come about.
Ireland's bill would have been for far more — €112m — without the latest adjustment of the EU's budget for last year, when sums unspent or received in fines are distributed back to member states.
A number of countries are due to receive money back, including €1bn for France and €779m for Germany.
However, Italy must pay €340m and Renzi told the meeting: "This is not a figure. This is a lethal weapon."
But while Cameron insisted nobody could explain why Britain received the bill, it transpired that member states had been working together on the changes that had led to a rebalancing of the EU's accounts going back over the last 18 years.
Some 10 days ago, the final account was presented to the council's budget committee, where every member state has a representative.
The outgoing Commission president, José Manuel Barroso, appealed to the prime ministers not to try to negotiate with Eurostat, the EU's statistics office.
The independence of each country's statistics office was a major issue at the start of the economic crisis when the Greek office was shown to be manipulating the national statistics.
Don't miss the stories
followIndiaVision News & Information
and let's be smart!