Hillary slams Obama's West Asia policy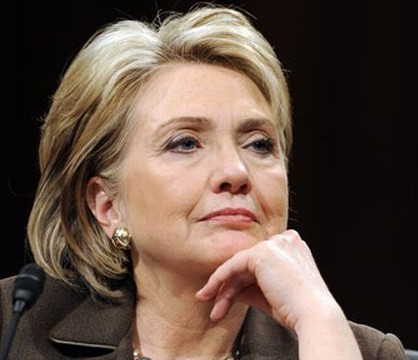 Hillary Clinton takes jibe at Joe Biden for opposing Osama raid
Hillary Clinton, former U.S. Secretary of State and potential candidate in the 2016 presidential election, slammed President Barack Obama's "Don't do stupid stuff" foreign policy, suggesting that this lack of aggression in projecting America's power abroad had enabled the rise of Islamic militants in Syria and Iraq.
In a weekend interview with the Atlantic monthly, Ms. Clinton said,"The failure to help build up a credible fighting force of the people who were the originators of the protests against [Syrian President] Assad —there were Islamists, there were secularists, there was everything in the middle — the failure to do that left a big vacuum, which the jihadists have now filled."
Ms. Clinton is currently viewed as one a top contender for the Oval Office in 2016, and even as rumours continue to circulate about when she will announce her entry into the race she has increasingly been seen as distancing herself from Mr. Obama, whose foreign policy has faced sharp criticism in recent months.
In particular the rise of the Islamic State militant group, which has captured vast swathes of territory in Syria and Iraq and unleashed on the Internet a flood of images and videos of its brutality against civilians in these areas, appears to have wrong-footed Mr. Obama's plan to wind down U.S. military involvement there.
Hinting at the strategy she would follow in the President's shoes Ms. Clinton said, "Jihadist groups are governing territory. They will never stay there, though. They are driven to expand. Their raison d'etre is to be against the West, against the Crusaders, against the fill-in-the-blank—and we all fit into one of these categories… How do we try to contain that? I'm thinking a lot about containment, deterrence, and defeat."
Ms. Clinton also warned of the global reach of extremist groups of this kind, saying, "One of the reasons why I worry about what's happening in the Middle East right now is because of the breakout capacity of jihadist groups that can affect Europe, can affect the United States."
Her candid remarks added fuel to the growing sense of her apparent move to distance herself from key decisions made by Mr. Obama in the West Asia space, including, for example on Afghanistan, where, along with former Secretary of Defence Robert Gates she had advocated for putting more troops in the country and on Libya, where she was said to be "A lead voice making the case for a military intervention to topple Muammar Gaddafi."
Don't miss the stories
followIndiaVision News & Information
and let's be smart!