Japan to grant N. Korea passage of food, medicine if abductions inquiry makes progress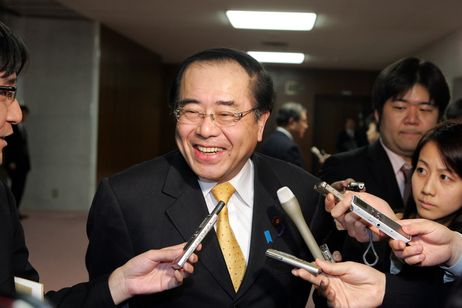 Japan agreed to a North Korean request for food and medical supplies during talks last week in Sweden, but said the aid would be delivered through nongovernmental or private-sector organizations, a government source said Tuesday.
North Korea asked for rice and medicine. Japan stopped short of promising direct government aid, the source said, because of generally anti-Pyongyang public sentiment over North Korea's abductions of Japanese citizens — one as young as 13 — in the 1970s and '80s.
Nevertheless, Japan's response was aimed at encouraging the unpredictable nation to fulfill its promise to reinvestigate the abductions. It said the aid would arrive after Japan detects tangible progress, the source said.
The Stockholm accord requires the North to investigate what happened to 12 Japanese nationals whom Tokyo says are among 17 Japanese citizens abducted by North Korean agents.
In 2002, the North admitted to having abducted 13 Japanese, including five whom it repatriated to Japan. In 2008, the North promised to reinvestigate the other alleged abductions but later reneged on its pledge.
Following the agreement in Sweden, the North said it would set up an investigation team by mid-June. Once the reinvestigation is underway, Japan said it would ease certain sanctions on the North, including travel restrictions.
That may include Japan lifting its ban on North Korean vessels from Japanese ports, including the Mangyongbong-92 passenger and cargo ferry. If the ban is lifted, the source suggested North Korean vessels might be free to arrive as early as July.
The Mangyongbong-92 was banned from Japan in the wake of Pyongyang's ballistic missile launches and its first nuclear test, in 2006.
If a North Korean vessel were allowed to enter a Japanese port, Pyongyang could send goods to Japan and officials from Chongryon, the pro-Pyongyang General Association of Korean Residents in Japan, might be free to travel.
However, Japan, which has no diplomatic ties with North Korea, would maintain strict import and export regulations, and would bolster customs checks to intercept items intended for purposes other than humanitarian aid, the source said.
Land, Infrastructure, Transport and Tourism Minister Akihiro Ota said at a news conference Friday that Japan would lift its blockade against the Mangyongbong-92 on humanitarian grounds, to allow it to bring medicine.
In 2004, Japan shipped some of the 250,000 tons of food aid it had pledged to North Korea, but the shipments ground to a halt amid a row over the North's handling of the abductions issue. They remain suspended.
A Foreign Ministry official said if sanctions are eased — once the reinvestigation begins — they would not be eased so much as to allow North Korea substantive economic benefits.
Don't miss the stories
followIndiaVision India News & Information
and let's be smart!