Kim Jong-un ill admitted to a hospital in North Korea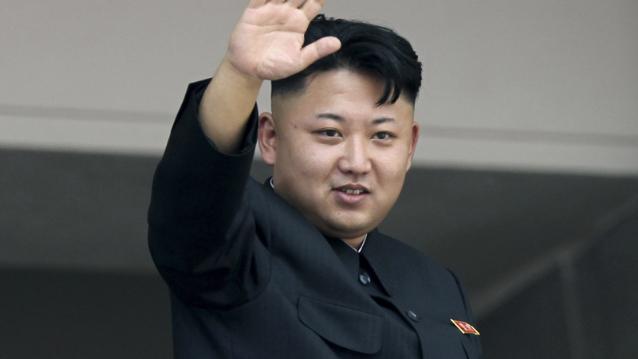 Kim Jong-Un warns war can break out without any prior notice
The North Korean media has officially said that the country's Leader, Kim Jong-un, was suffering from a health condition. This is the first official acknowledgement of the Supreme leader's ill-health after a prolonged absence from the limelight for several weeks. Kim, 31, was last photographed when he appeared at a concert with his wife on 3rd of this month, fuelling speculation about his health.
'Based on his gait, it appears he has gout – something (due to) diet and genetic predisposition that has affected other members of the Kim family,' The Guardian quoted Michael Madden, an expert on the North Korean leadership and contributor to the 38 North website, as saying Friday. Kim has been seen walking with a limp since an event in July, and in a pre-recorded documentary broadcast by state media Thursday, appeared to have difficulty walking. 'The wealth and prosperity of our socialism is thanks to the painstaking efforts of our marshal, who keeps lighting the path for the people, like the flicker of a flame, despite suffering discomfort,' a voiceover for the hour-long documentary said.
The documentary was followed by a pre-recorded broadcast of the session of the 13th Supreme Popular Assembly of North Korea from which Kim Jong-un was notably absent. Parliamentary sessions in the Asian country are generally held annually in March and April, but sometimes extraordinary autumn sessions are also called to announce or approve important measures. Kim has rapidly gained weight after coming to power when his father Kim Jong-il died of a heart attack in 2011.
5 warning symptoms of gout that you should know
Gout is a form of arthritis that is highly prevalent today due to unhealthy lifestyles. It occurs when the levels of uric acid in the body increase. This causes the formation of crystals of monosodium urate that get deposited in the joints causing arthritis. Usually, gout is detected after the first attack, but here are some early symptoms that can help you identify the condition at an earlier stage.
1. Joint pain: Like all other forms of arthritis, gout also causes joint pain. But, in this case the joint pain is caused by a build-up of uric acid in the synovial fluid around the joints. These crystals of uric acid cause the joints to become inflamed.
2. Inflammation: Sudden redness, heat and swollen joints are usually the first symptoms of chronic gout or gouty arthritis. Swelling and redness is seen around the affected joint. The joint becomes very tender in acute gout.
3. Peeling of skin: Sometimes the skin covering the joint becomes flaky and may start peeling. The area around the affected joint becomes itchy. Read about other warning symptoms of gout
Don't miss the stories
followIndiaVision India News & Information
and let's be smart!