Long road ahead for India on Global Entry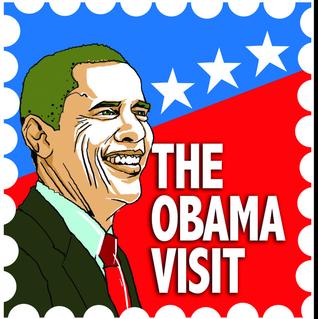 With the clock counting down the final days before U.S. President Barack Obama takes off on Air Force One for New Delhi to join India's Republic Day celebrations as Chief Guest, officials here have been silent on any major announcements that could come out of the summit meeting between the President and Indian Prime Minister Narendra Modi.
Although big-ticket items have dominated speculations on what the bilateral agenda will look like, including clean energy, civil nuclear cooperation, defence trade, commercial ties and counterterrorism, sources close to the discussion indicated that Global Entry, the U.S.' "trusted traveller" programme, would be on the negotiation table as well.
If it does materialise and India is included in the elite group under the Customs and Border Protection agency's Global Entry umbrella, high-level sources said that there would be a category of Indian passport holders who would have a much smoother entry into the U.S., a potential boon for bilateral trade and investment, education and training exchanges and much more.
In their September 2014 joint statement, issued at the end of Mr. Modi's highly-touted first visit to the U.S. following a nine-year visa ban, the two governments pledged to take India's membership of Global Entry forward.
The statement said, "The President and Prime Minister looked forward to easing travel between their two countries, as India introduces visa-on-arrival for U.S. citizens in 2015 and works toward meeting the requirements to make the U.S.' Global Entry Programme available to Indian citizens."
While this is considered to be a laudable goal within a rapidly advancing bilateral rapprochement, it is also apparent that there may be many steps, and accordingly a long wait, before India could actually be in a position to meet all the criteria set out by CBP, its parent agency, the Department of Homeland Security, or other federal authorities.
In response to queries from The Hindu, CBP Spokesperson Jennifer Evanitsky said that the discussions between the U.S. and Indian sides were "in the very beginning stages."
She also added that for the inclusion of a new country into the Global Entry list "There needs to be a reciprocal agreement" in the partner country, a feature that India currently does not have.
This reciprocal requirement was applied to the Netherlands, South Korea, Germany, Mexico, and Canada, in addition to some U.S. citizens, bringing to nearly two million the total number of enrolees in the programme.
In comments to The Hindu another CBP official, Steve Sapp, explained the typical process for adding a new member to Global Entry, saying, "A foreign government with an established trusted traveller programme and CBP enter into a provisional agreement to study the feasibility to complete a reciprocal agreement."
He said that once both sides examined each other's "programmes, vetting procedures, compliance procedures, information security measures and other aspects, they enter into a contract to permit their members to apply for benefits through the other nation's programme."
Sources close to the discussion here said that for India to join Global Entry it would involve a lot of "databases matching," and that was "being worked upon."
Don't miss the stories
followIndiaVision India News & Information
and let's be smart!