Nigeria's $9.3M Scandal: Arms Meant For Armed Forces, Niger Delta Militants or Boko Haram? – Analysis In Numbers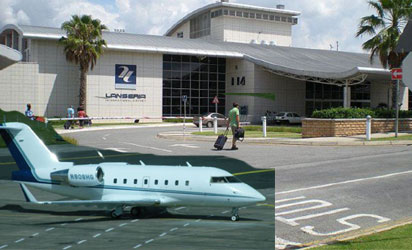 $1m is conservatively N163m. so, $9.3m is N1,514,502,583.61 at today's exchange rate of $1 : N163. It means almost N2 billion cash found its way out of Nigeria in two private jets. And the jets took off from Abuja. Reports are suggesting one of the jets belong to Christian Association of Nigeria (CAN) president, Ayo Oritsejafor. I am not bothered about Oritsejafor"s involvement. 'Men of God' get as e be in today's Nigeria.
The issues:
1. Those caught were, two Nigerians, and an Israeli citizen. This presupposes that The Presidency was involved. The management of security around President Goodluck Jonathan involves Israelis. Such a plane cannot leave Abuja without the topmost clearance. Rivers State Governor, Rotimi Amaechi, who has immunity from prosecution and arrest, had his plane stopped for political reasons. So, this one must be from the biggest fish.
2. I am not against fast-tracking the purchase of quality arms for our soldiers using under-the-table arms merchant. It is a faster route in getting the arms in. A war is on, and one of the major complaints is the question of arms not being enough in quality and quantity. But was the arms purchase in question really for the Nigerian Armed Forces, Niger Delta militants or Boko Haram? Sundry persons have raised issues in the past about under-the-table assistance for Boko Haram. There have also been claims of arms and food drops for Boko Haram using helicopters. ONLY the Israelis have such a capability around us today. The Presidency needs to honestly clear the air on this. Who owns the money? Who is/are the arms meant for?
3. One is aware China was a destination of choice for former President Olusegun Obasanjo's Administration in shopping for arms. Some of us kicked against that when he was in office. Why is the Nigerian government not looking at Russia? Russia can supply us with quality arms within 72 hours breaking any and every protocol to get us on its side. We had a similar deal at the height of the Nigerian civil war. Both Iraq and Syria recently became beneficiaries of not just arms from Russia, but fighter pilots too. Who is thinking for Jonathan when it comes to critical strategy? Una no well o!
4. We, as a country, should not have been disgraced like this. The Nigerian Ambassador in South Africa surely have questions to answer IF the Senate Committee on Defence or that of Foreign Affairs has quality people among its members. Our Defence Attache in South Africa too appears to be a clueless person from the details of this development. The person should be recalled and posted to Sambissa Forest. An exercise like this, cleared from the very top, should not have ANY problem in South Africa. The Embassy, especially Defence Attache. should have done his/her homework. Even if caught like that, it should not have become an embarrassment. It should have been a piece of cake getting those used out with a fuss.
5. Since this has now become public knowledge, President Goodluck Jonathan surely has questions to answer. Over to the Senate, House of Representatives and the quality mainstream media in Nigeria. The hard questions should start rolling, hopefully with truthful answers.
Don't miss the stories
followIndiaVision India News & Information
and let's be smart!