Obama says sorry to Americans dropped by insurers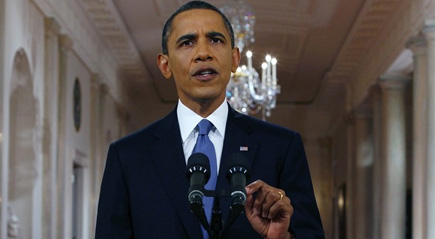 Obama says sorry to Americans dropped by insurers
Washington – President Barack Obama has for the first time offered an apology to Americans who are losing health insurance plans he repeatedly said they could keep under his signature health care law.
"I am sorry that they are finding themselves in this situation based on assurances they got from me," he said in an interview with NBC News.
Signalling possible tweaks to the law, Obama said his administration was working to close "some of the holes and gaps" that were causing millions of Americans to get cancellation letters.
"We've got to work hard to make sure that they know we hear them, and we are going to do everything we can to deal with folks who find themselves in a tough position as a consequence of this," he said.
Republicans have hammered Obama over his promise since insurers began discontinuing coverage for some of the 12 million Americans who buy individual policies on the private market that don't meet Obamacare requirements for more comprehensive care.
Asked if he thinks Americans will be able to trust what he says in the future, Obama said he thinks he'll ultimately be "judged on whether" Obamacare is better for Americans overall.
"When you try to do something big like make our health care system better… there are going to be problems along the way, even if ultimately what you're doing is going to make a whole lot of people better off," he said.
Obama also reiterated the administration's line that he's "confident" a "majority of people" will be able to use the website and apply for insurance by Nov 30.
But he did not say whether he would push back the March 31 deadline to enrol or the penalty for those who do not purchase insurance.
Don't miss the stories
followIndiaVision India News & Information
and let's be smart!