Obama: Risk of Widespread US Ebola Outbreak 'Very, Very Low'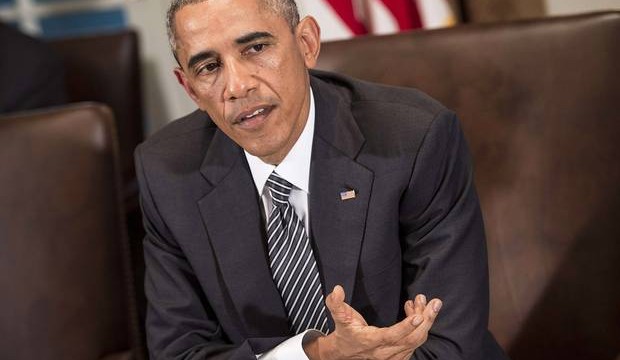 President Barack Obama says the risk of a widespread Ebola outbreak in the United States is 'very, very low,' if all the proper protections are taken.
Speaking at a Cabinet meeting on Ebola Wednesday, Obama called for an emergency federal medical team to be immediately deployed to any hospital where an Ebola case is diagnosed, to ensure that those preventative steps are taken.
"If we do these protocols properly .. the likelihood of widespread Ebola outbreaks in this country are very, very low," he said.
He stressed the need for a more robust global response to Ebola and more aid to the three countries that are at the epicenter of the outbreak — Guinea, Liberia and Sierra Leone.
Earlier, the U.N. Security Council issued a statement saying the world has failed to adequately respond to West Africa's Ebola crisis.
The bodies 15 members called Ebola a threat to world peace and security, and urged all U.N. members to "dramatically expand" providing resources to fight the disease.Obama canceled his travel plans Wednesday for the emergency cabinet meeting after news that the second U.S. health worker infected with the Ebola virus took a flight within the United States a day before developing symptoms.
The U.S. Centers for Disease Control and Prevention said the health care worker, a nurse, Amber Vinson, 29, took a Frontier Airlines flight from Cleveland, Ohio to Dallas-Fort Worth, Texas, airport on Monday.
Officials said Vinson took the flight just one day before she reported developing symptoms of infection, U.S. and airline officials said.
CDC director Tom Frieden said Wednesday that a person being monitored for Ebola will not be allowed to travel on a commercial flight.
CDC Director Tom Frieden says she should not have been allowed to travel on a commercial airplane.
"The CDC guidance outlines the need for what is called "controlled movement. That can include a charter plane and car, but does not include public transport. We will from this moment forward ensure that no other individual who is being monitored for exposure undergoes travel in any way other than controlled movement," said Frieden.
CDC officials have said there is "very low risk" to any of the passengers who were on the flight, as Ebola spreads by direct contact with infected body fluids, like vomit or blood, and not through the air, like flu.
Don't miss the stories
followIndiaVision News & Information
and let's be smart!