The painful secrecy of Russia's war in Ukraine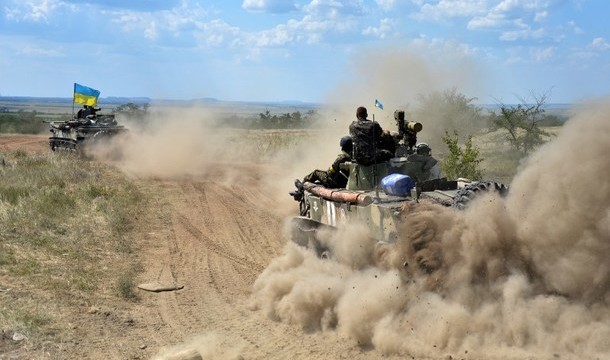 A cemetery on the outskirts of Pskov, in northwestern Russia, has become a dangerous place to visit. Inside are recently dug soldiers' graves that some believe prove the Russian military's direct involvement in the war in Ukraine.
Russian journalists who tried to go the cemetery were chased away by young men in tracksuits, who appeared to have been stationed there to dissuade visitors. A local politician was beaten unconscious after he started investigating why men from the elite 76th Guards Air Assault Division, which is stationed in Pskov, were coming home dead.
For months, Russia has denied its army is fighting inside Ukraine, and those who say otherwise are branded "foreign agents" and enemies of the state. But the returning corpses are a fact that even state-run television can't completely hide. That's forced the Kremlin to adjust its narrative – it now admits there are "volunteer" soldiers aiding the pro-Russian rebels in the Donetsk and Lugansk regions – in order to avoid losing the support of a public still traumatized by the wars in Chechnya and Afghanistan.
Lev Shlosberg, a member of the Pskov regional assembly, is still recovering from being beaten at the graveyard two weeks ago.
"They were well-trained professionals who knew how to beat people," he said of his attackers, in an e-mail to The Globe and Mail written from his hospital bed.
Mr. Shlosberg has no doubts why he was targeted. He had witnessed the burial of a paratrooper several days earlier – he believes the soldier was killed fighting in eastern Ukraine – and told journalists about it. The message he received was painfully clear: No one is allowed to talk about Russia's secret war in Ukraine.
"[The attack] is the revenge of those who are involved in sending troops from Pskov to Ukraine … We broke their secrecy by publicizing the soldier's funeral," Mr. Shlosberg, a member of the opposition Yabloko party, wrote. "Because [Russian President Vladimir] Putin has decided to lie to the whole world … any recognition of the lie would be a real blow to Putin. Therefore, the entire state system, including the military, continues to lie."
In August, parents distraught over the whereabouts of their sons began to contact Svetlana Melnikova, who helped found the Committee of Soldiers' Mothers during the Soviet Union's war in Afghanistan – where the Kremlin also initially sought to play down its role. The group took on eight cases, and Ms. Melnikova says the group was eventually able to reach two of the missing soldiers. Both sent text messages saying they were serving in eastern Ukraine.
"It looks like a war, people are being shot just like in a war, people are dying just like in a war," Ms. Melnikova said in an interview last week in her group's cramped office in central Moscow. She had just finished meeting with U.S. diplomats who also wanted to know what she was hearing.
She admitted she had no hard evidence to prove her assertion that up to 15,000 Russian soldiers have served in eastern Ukraine this summer. Some of those troops have reportedly been withdrawn since Mr. Putin and Ukrainian President Petro Poroshenko arranged a Sept. 5 ceasefire, which appeared in jeopardy Sunday after fresh fighting was reported in the city of Donetsk. NATO officials say more than 1,000 Russian soldiers remain on Ukrainian territory, aiding the rebels.
"This invasion of Ukraine is a secret operation. There's nothing on TV, journalists say nothing about it. Nobody can say that we are there," Ms. Melnikova said with a sigh. "Relatives believe their sons and husbands are in the Rostov region [on the Russian side of the Ukrainian border] and everything is fine. They believe what they see on TV."
Don't miss the stories
followIndiaVision News & Information
and let's be smart!