Tense talks with US agencies up until Indian diplomat departed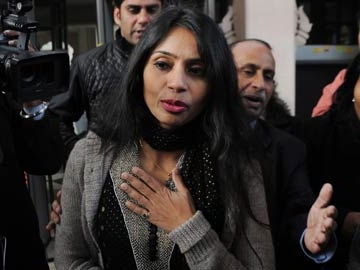 Tense talks with US agencies up until Indian diplomat departed
New York –  It was 5:47 p.m. on Wednesday when the United States approved India's request that Devyani Khobragade be accredited to that country's U.N. mission, conferring on her "the privileges and immunities" accorded diplomatic envoys.
For Khobragade, immunity was the crucial part.
Her recent arrest in New York on charges of visa fraud and making false statements in connection with her employment of a domestic worker led to an outcry in India and touched off tensions with the United States. At the time, she was India's deputy consul general in New York.
By Thursday night, the diplomatic crisis seemed over, but only after a tense final few hours, as Khobragade was driven to Kennedy International Airport, only to be told by her American lawyer not to leave until a federal judge approved her departure.
The lawyer, Daniel N. Arshack, who provided the account of her departure, also offered a first look at his negotiations with prosecutors in the office of Preet Bharara, the U.S. attorney in New York. Prosecutors have said they outlined "reasonable parameters for a plea" but received no response. Arshack said he met with prosecutors Jan. 4, a Saturday. Khobragade was not there but with her permission, two Indian diplomats attended the meeting.
A U.S. State Department official said this weekend that although the legal and diplomatic processes were separate, the State Department encouraged India to work with the U.S. Justice Department.
Arshack said that the defense had been willing to have an independent arbiter review the case and determine whether there had been an underpayment to the worker, Sangeeta Richard, and "to be bound by that finding."
But he said Bharara's office insisted that as part of any deal, Khobragade, 39, would have to plead guilty to a crime and acknowledge her participation in a fraud.
"That was their prerequisite," Arshack recalled. "Their threshold issue was, 'You must admit to committing a crime and to defrauding the U.S.'" He said a guilty plea "was a nonstarter" for his client.
"She has steadfastly refused to plead guilty to any crime because she didn't commit one," Arshack said. "That has been her position from the beginning."
Arshack said he and the Indian diplomats "were troubled by the intransigence of the U.S. attorney's office."
Bharara's office was asked Sunday for a response to Arshack's comments, including his statement that his client had not committed a crime. The deputy U.S. attorney, Richard B. Zabel, responded by citing the detailed allegations in an indictment released Thursday, which included as exhibits "two contradictory contracts signed by Ms. Khobragade, one of which the indictment alleges was used to deceive the U.S. government and is there for the public to see."
Zabel said that the charges remain pending against Khobragade, that she was presumed innocent and was "free to exercise her constitutional right to put the government to its proof in a court of law."
"There, as always, we will have the burden of proving the charges in the indictment beyond a reasonable doubt," he said, adding that the office would "welcome the opportunity."
The focus soon turned to a diplomatic solution, Arshack said.
India had already asked the State Department to accredit Khobragade to its mission, which would give her immunity. The State Department said such requests are rarely rejected and on Wednesday, the United States approved the request, according to a court filing by Arshack.
The United States said it then asked India to waive immunity with respect to the charges against Khobragade, that India refused and the State Department then requested her immediate departure.
On Thursday, Arshack said, he got a call from Khobragade, who was about to be driven to the airport for a 2:25 p.m. flight. He called the State Department, saying he would not allow her to leave without the court's permission. He says neither he nor his client, who was free on bond, wanted it to appear that she was fleeing the country, when in fact she was leaving because was obligated to.
Arshack said he told Khobragade to stay inside her vehicle when it arrived at the airport. He said he then called two investigators, both retired New York police lieutenants who had been working for him on the case, and had them drive to the mission and follow the sport utility vehicle carrying his client to the airport.
If Indian officials tried to compel her to leave the vehicle, Arshack recalled telling his investigators, they should take her to the Manhattan federal courthouse, where he was heading.
At 3:33 p.m., Bharara's office released the indictment charging Khobragade with fraudulently obtaining a visa for Richard, saying she had "illegally underpaid and exploited" the worker and tried to "silence and intimidate the victim and her family."
But two prosecutors, Amanda Kramer and Kristy Greenberg, wrote to the court, saying no arraignment was needed because Khobragade had "very recently" received diplomatic immunity.
At 4:40 p.m., Arshack and the prosecutors appeared before Judge Shira A. Scheindlin, who, after reviewing the record, said Khobragade would not be "violating any conditions of her release" by immediately returning to India.
"So, that problem is resolved," the judge said.
But by then, Khobragade's Air India flight had left without her; she caught a plane later that night.
Don't miss the stories
followIndiaVision India News & Information
and let's be smart!