Eating fish may prevent hearing loss in women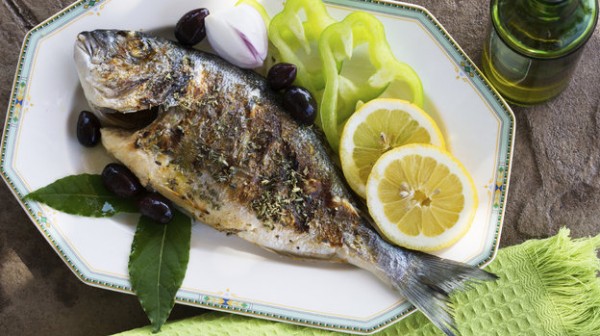 According to a new study, published online in the American Journal of Clinical Nutrition, eating two or more servings of fish every week may cut down the risk of hearing loss in women.
The study assessed the link between consumption of total and specific types of fish, long-chain omega-3 polyunsaturated fatty acids (PUFA), and self-reported hearing loss in women. Out of the total 65,215 women who were followed from 1991-2009, 11,606 cases of incident hearing loss were reported. The cases were compared with women who rarely consumed fish. It was found that women who consumed two or more servings of fish per week had a 20 percent lower risk of hearing loss. On individual examination it was revealed that higher consumption of each specific fish type was inversely associated with risk of hearing loss.
US researchers said Wednesday. 'Acquired hearing loss is a highly prevalent and often disabling chronic health condition,' Xinhua quoted lead author Sharon Curhan of Brigham and Women's Hospital in Boston as saying in a statement.
'Although a decline in hearing is often considered an inevitable aspect of aging, the identification of several potentially modifiable risk factors has provided new insight into possibilities for prevention or delay of acquired hearing loss.'
Higher intake of long-chain omega-3 PUFA was also inversely associated with risk of hearing loss. 'Consumption of any type of fish (tuna, dark fish, light fish, or shellfish) tended to be associated with lower risk,' Curhan said. 'These findings suggest that diet may be important in the prevention of acquired hearing loss.'
Here are some amazing benefits of fish
Prevents rheumatoid arthritis
Omega-3 fatty acids found in fish are anti-inflammatory and thus they help reduce inflammatory conditions such as rheumatoid arthritis. They reduce the symptoms of rheumatoid arthritis such as pain, stiffness in the joints and increase the flexibility and ease of movement.
Improves cognition (memory and brain performance) and eyesight
Studies have shown that children whose mothers consumed fish during pregnancy had a higher and better cognition and eyesight than those whose did not! Research also points out to the fact that eating fish twice a week can prevent vision loss at an older age. Read more about Nothing fishy about it: 5 reasons to start eating fish
Don't miss the stories
followIndiaVision India News & Information
and let's be smart!