Gambling may alter your brain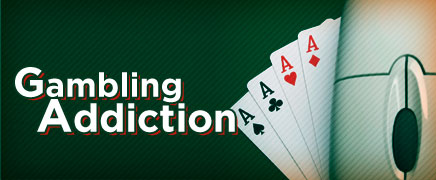 People who gamble frequently may experience brain changes that make it extremely difficult for them to give up the habit, researchers say.
Scientists from Monash University will for the first time use a combination of MRI scans, psychological tests and questionnaires to pinpoint the differences between the brains of people who identify themselves as regular gamblers, and those of a control group.
The collaborative study, led by the Monash Clinic and Imaging Neuroscience (MCIN) group at Monash University, will work in conjunction with the Victorian Responsible Gambling Foundation and Turning Point to investigate all types of problem gambling.
The research focus will be on people who regularly use gaming machines, or 'pokies'.
One of the most popular types of gambling in Australia, pokies are also one of the biggest problem areas. Seventy per cent of people who seek treatment for problem gambling define themselves as gaming machine addicts.
Gambling problems develop when certain areas in the brain known as 'reward circuits' begin to malfunction.
A couple of the key brain networks relate to how we make predictions about and place 'value' on rewards and losses and how we exercise self control, each of which plays a part in everyday decisions including spending money and taking part in enjoyable activities, such as gambling.
The research team will test these circuits in people with gambling issues to see which networks are most affected. It's hoped that this information will lead to the development of tailored treatments for problem gamblers.
Dr Valentina Lorenzetti, from the MCIN, said data on problem gambling is well behind that on other forms of addiction.
"At the moment we're 'borrowing' information on what happens to the brain with other forms of addiction and applying this to gambling research," Lorenzetti said.
"But this is a unique disorder, which needs dedicated research. This study will fill that gap," she said.
The tests, which include personality profiling, responsiveness to stimuli and behavioural patterns, will build a detailed picture of what happens in habitual gamblers' brains.
Don't miss the stories
followIndiaVision India News & Information
and let's be smart!