Why most life-threatening malaria carrying parasites only infect humans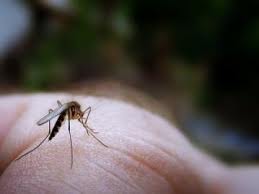 Why most life-threatening malaria carrying parasites only infect humans
Washington- Researchers have explained why parasites carrying the deadliest form of malaria only infect humans, asserting that the interaction between a parasite protein, called RH5, and a receptor, called basigin, is essentially required for the invasion of red blood cells.
The malaria parasite species responsible for severe illness and death, Plasmodium falciparum, only infects humans, but is closely related to several species that infect chimpanzees and gorillas.
Strangely, these species seem to be very specific – individual species appear to infect only humans, chimpanzees or gorillas, even when these primates live in close proximity.
This striking observation piqued the curiosity of the team which prompted a search for the molecules that controls this specificity and revealed the important role of the RH5-basigin interaction.
Dr Julian Rayner, from the Wellcome Trust Sanger Institute Malaria Programme, along with a team, investigated the question of host specificity by examining two important protein interactions involved in the invasion of red blood cells – the interactions between the parasite and host EBA175-Glycophorin A and RH5-basigin.
They found that the EBA175 protein from chimpanzee specific malaria parasites could bind to human Glycophorin A, thereby ruling out this interaction as a specificity factor.
However, the RH5 protein from P. falciparum did not bind to the gorilla basigin protein and only bound extremely weakly to chimpanzee basigin.
Therefore, the species specificity of this interaction mirrored the known infection profile of P. falciparum and provided a molecular explanation for why P. falciparum only infects humans.
Rayner added that the research will strengthen eradication strategies by ruling out great apes as possible reservoirs of human infection by P. falciparum .
Don't miss the stories
followIndiaVision India News & Information
and let's be smart!