Low oxygen bad for breast cancer patients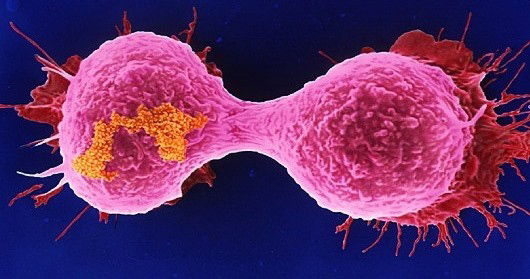 Low oxygen bad for breast cancer patients
New York – Breast cancer cells, when exposed to low oxygen conditions, trigger the production of two proteins that make the cancer cells spread fast — making the patient's condition worse, a new paper has contended.
Researchers at The Johns Hopkins University reached the conclusion that low oxygen conditions, frequently present in breast cancers, facilitates the production of RhoA and ROCK1 proteins that, in turn, endow the cancer cells with the ability to move.
"High levels of RhoA and ROCK1 were known to worsen outcomes for breast cancer patients by endowing cancer cells with the ability to move, but the trigger for their production was a mystery," said Gregg Semenza, Professor of Medicine at The Johns Hopkins University.
The researchers found that women with high levels of RhoA or ROCK1, and especially those women with high levels of both, were more likely to die of breast cancer than those with low levels.
"We now know that the production of these proteins increases dramatically when breast cancer cells are exposed to low oxygen conditions," said the paper, published in the journal Proceedings of the National Academy of Sciences.
With the multiplying of tumour cells, the interior of the tumour begins to run out of oxygen simply because they are not being supplied by blood vessels.
"The lack of oxygen activates the hypoxia-inducible factors, which are master control proteins that switch on many genes that help cells adapt to the scarcity of oxygen," explained Semenza.
Hypoxia refers to a condition in which the body or a part of the body is deprived of adequate supply of oxygen.
Hypoxia-inducible factors also turn on genes that help cancer cells escape from the oxygen-starved tumour by invading blood vessels, through which they spread to other parts of the body, the paper added.
Here is a breather, though.
"We have successfully decreased the mobility of breast cancer cells in the lab by using genetic tricks to knock the hypoxia-inducible factors down," said Daniele Gilkes, lead author of the paper.
"Now that we understand the mechanism at play, we hope that clinical trials will be performed to test whether drugs that inhibit hypoxia-inducible factors will have the double effect of blocking production of RhoA and ROCK1 and preventing metastases in women with breast cancer," Gilkes added.
Don't miss the stories
followIndiaVision India News & Information
and let's be smart!