Sugar intake not directly linked with fatty liver disease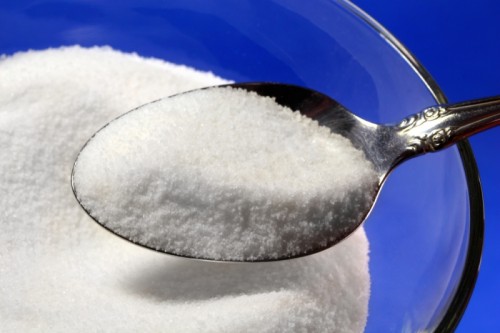 Sugar-sweetened beverage tax could curb obesity and diabetes in India
Washington – A new study has claimed that sugar intake is not directly associated with nonalcoholic fatty liver disease, as it was earlier believed.
Rather, high-calorie diets promote the progression of this serious form of liver disease.
Researchers conducted a double-blind study of healthy, but centrally overweight men to compare the effects of high intakes of two types of sugar, glucose and fructose, in two conditions — weight-maintaining (moderate-calorie diet) and weight-gaining (high-calorie diet).
In the weight-maintaining period, men on neither diet developed any significant changes to the liver.
However, in the weight-gaining period, both diets produced equivalent features of nonalcoholic fatty liver disease, including steatosis (fatty liver) and elevated serum transaminase and triglycerides.
These findings indicate that fructose and glucose have comparable effects on one's liver, and calorie intake is the factor responsible for the progression of liver disease.
"Based on the results of our study, recommending a low-fructose or low-glycemic diet to prevent nonalcoholic fatty liver disease is unjustified," Professor Ian A. Macdonald, study author and faculty of medicine and health sciences, University of Nottingham, UK, said.
"The best advice to give a patient is to maintain a healthy lifestyle with diet and exercise. Our study serves as a warning that even short changes in lifestyle can have profound impacts on your liver," he said.
The study is published in Gastroenterology, the official journal of the American Gastroenterological Association.
Don't miss the stories
followIndiaVision India News & Information
and let's be smart!