What's cooking in your refrigerator?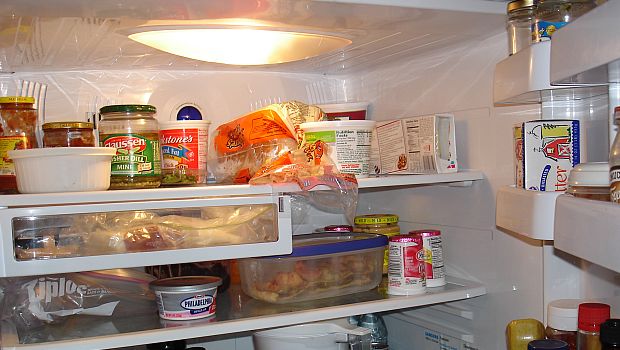 What's cooking in your refrigerator?
Is your refrigerator packed with fresh fruits or leftovers from last week? We peep inside the fridge of three professionals to see what's growing… err cookin
The next time someone calls you a pumpkin, take it as a compliment. The muscleman of the vegetable world is a rich source of zinc and vitamin E, working as an antioxidant that helps you fight diseases. The mango is not doing too badly either. It pumps you with vitamin A and C, lowering cholesterol, and gifting you clear skin.
What you eat not only decides how healthy you stay but also defines your behaviour and personality, says nutritional therapist Rachna Chhachhi. The difference between someone who gives you a cheerful smile and the perennial sulk can be traced to their dinner plate. "The human body is a wonderful laboratory where chemical reactions take place depending on what's been eaten. Feed your body foods that regulate hormones (good fats, fibre), supply it brain foods (zinc, selenium, peanuts, fish) and you are bound to feel light and energetic," says Chhachhi. Such people are likely to harbour a more positive outlook, too. On the other hand, eating processed foods leads to lethargy, and store-bought foods loaded with sugar kick in hormonal imbalances.
The Brazilian Journal of Medical and Biological Research reports that foods directly influence brain neurotransmitter systems which have the greatest effect on our mood; at least, temporarily. However, a Pennsylvania State University
study found that eating poorly not only worsens mood, comfort foods (like chocolate) that are thought to 'uplift' have no positive effects in such cases.
But what all diet experts will agree on is that clean or minimally processed food that's free of additives, colouring, flavouring and sweeteners, is the first step to eating right. "Most people get this wrong," says Chhachhi. "The immediate effect of a poor diet can be subtle like a mood swing or extreme like palpitations. Long term effects include obesity, diabetes and heart-related risks."
According to a recent American study, eating well is part of the formula that can reduce our risk of succumbing to a chronic disease by 80 per cent. Food even reaches our innermost beings to improve the health of our genes.
Nutritionist Niti Desai's Hughes Road clinic sees a spate of patients keen for a personalised diet plan. "But they find it difficult to stick to because a quicker, more convenient option is always available. I encourage them to keep a healthy snack handy in their bags to avoid junk food temptation," she says.
If what you eat will end up defining your mental and physical wellbeing and social interactions too, unhealthy eaters risk the chance of having the personality of an oily wafer.
Don't miss the stories
followIndiaVision News & Information
and let's be smart!