Here's how you should take your protein for best muscle health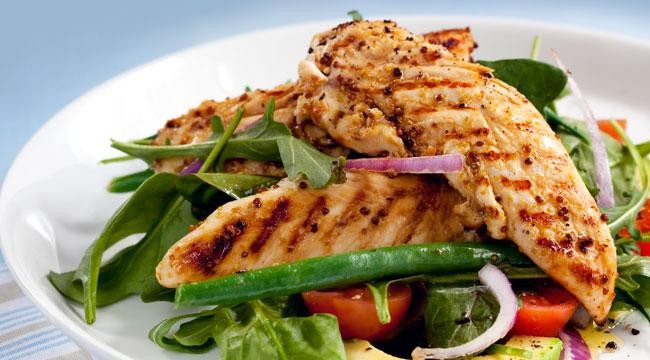 Galveston / USA – A new study suggests one needs to take adequate amount of protein at each meal of the day for best muscle health.
According to the researchers at the University of Texas Medical Branch at Galveston, many Americans need to rethink the way they distribute their protein intake. The study points out that most westerners eat uneven amounts of protein- with too little protein at breakfast and lunch and too much at dinner.
In the study, scientists measured muscle protein synthesis rates in healthy adults who consumed two similar diets that differed in protein distribution throughout the day.
They found that muscle synthesis was 25% higher among participants who ate evenly distributed amounts of protein throughout the day than those who took in the bulk of their protein at dinner.
However, researchers caution that the results of their study, published in the Journal of Nutrition, don't mean we need to eat massive amounts of protein to maximize protein synthesis. Instead, we need to be more thoughtful about how we distribute it.
Doug Paddon-Jones, lead author of the study and also a muscle metabolism expert suggested: "For breakfast, consider replacing some carbohydrate, particularly the simple sugars, with high-quality protein."
"Throw in an egg, a glass of milk, yogurt or add a handful of nuts to get closer to 30 grams of protein, do something similar to get to 30 for lunch, and then moderate the amount of protein for dinner. Do this, and over the course of the day you will likely spend much more time synthesizing muscle protein."
The findings could be important for promoting healthy aging and the maintenance of muscle size and strength. With age, muscle mass is known to decrease.
Don't miss the stories
followIndiaVision India News & Information
and let's be smart!