Layer of fat surrounding heart may determine heart disease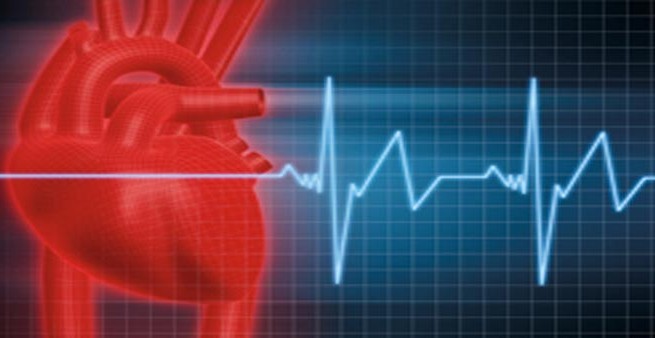 Whether a person is obese as measured by values of body mass index (BMI) tells only a partial story about a person's heart health. A better predictor of the disease is the amount of fat surrounding the heart, as this layer of fat has been closely associated with atrial fibrillation or irregular heartbeat, new research suggests.
Mark Rabbat, assistant professor of medicine and radiology at Loyola University Medical Center, said: "Simple measures such as BMI may fail to completely inform us of a patient's true cardiovascular risk."
Rabbat further explained: "Many people who would not be considered obese by their BMI nevertheless have high volumes of fat around their hearts, which could put them at risk for atrial fibrillation."
The findings were presented at the American Heart Association 2014 Scientific Sessions in Chicago.
The important finding of the study is the statistically relevant correlation between fat layer and scare tissue in the left atrium – one of the four chambers of the heart. There is however, no statistical significant correlation between BMI and scaring of the atrium.
When the upper chambers of the heart contract exceedingly fast and irregularly, atrium fibrillation or a-fib, sets in as a result of inflammation and scarring – also known as fibrosis – in the left atrium.
The layer of fat surrounding the heart is called epicardial adipose tissue (EAT).
"Our study is the first of its kind to demonstrate the association of EAT and the extent of left atrial fibrosis in patients with a-fib," Rabbat said.
Researchers gathered this result after conducting a study on 54 patients who had a-fib, and who had on average, an amount of fat around the heart (EAT volume) of 120 cubic centimeters.
"Fat tissue around the heart may be a novel target to reduce the risk of a-fib and its recurrence," Rabbat added.
Don't miss the stories
followIndiaVision News & Information
and let's be smart!